Regular Hockey season is overall for youth and NHL.  For NHL it is Playoffs and my Sharks are in but have lost 3 in a row.  While working on the games I usually am working on my handwork projects.  I also work on them (and my blog) while at Shaun's (grandson) hockey practice.  Spring hockey is now in full swing starting this week so I have my designated blog time on Hockey Wednesdays.  (Yea!!!)  Makes my work day a little short but hey, you do what you gotta do.
Now for the updates:
Gnome Angel's Farmer's Wife 1920 English Paper Piecing Sew-A-Long
I have been lucky enough to have some blocks with a more manageable number of pieces – you know 10-15 – so I have made some progress.  I finished up my Churn Dash (block 20) in Alison Glass red and white fabrics.  I love how it turned out.  I  am almost done with block 21 – Contrary Wife in pink and white.  Worked on it at earlier hockey lesson so probably be finishing that up tomorrow.  Last night I was able to cut and glue baste block 22 called Corn & Beans (who thinks up these names?) another transition block in orange and white. This block has 38 pieces.  Wowser!  I saw on Instagram today that at least one person has already finished all 111 blocks!  They all looked to be EPP.  I just find that an amazing feat.  The next couple of days will find me picking out the fabric for the next two blocks which all be orange.  If I didn't mention it, my quilt is all Alison Glass fabrics.  I have fallen in love with her fabrics.  With that thought in mind, let's talk about my next sew-a-long.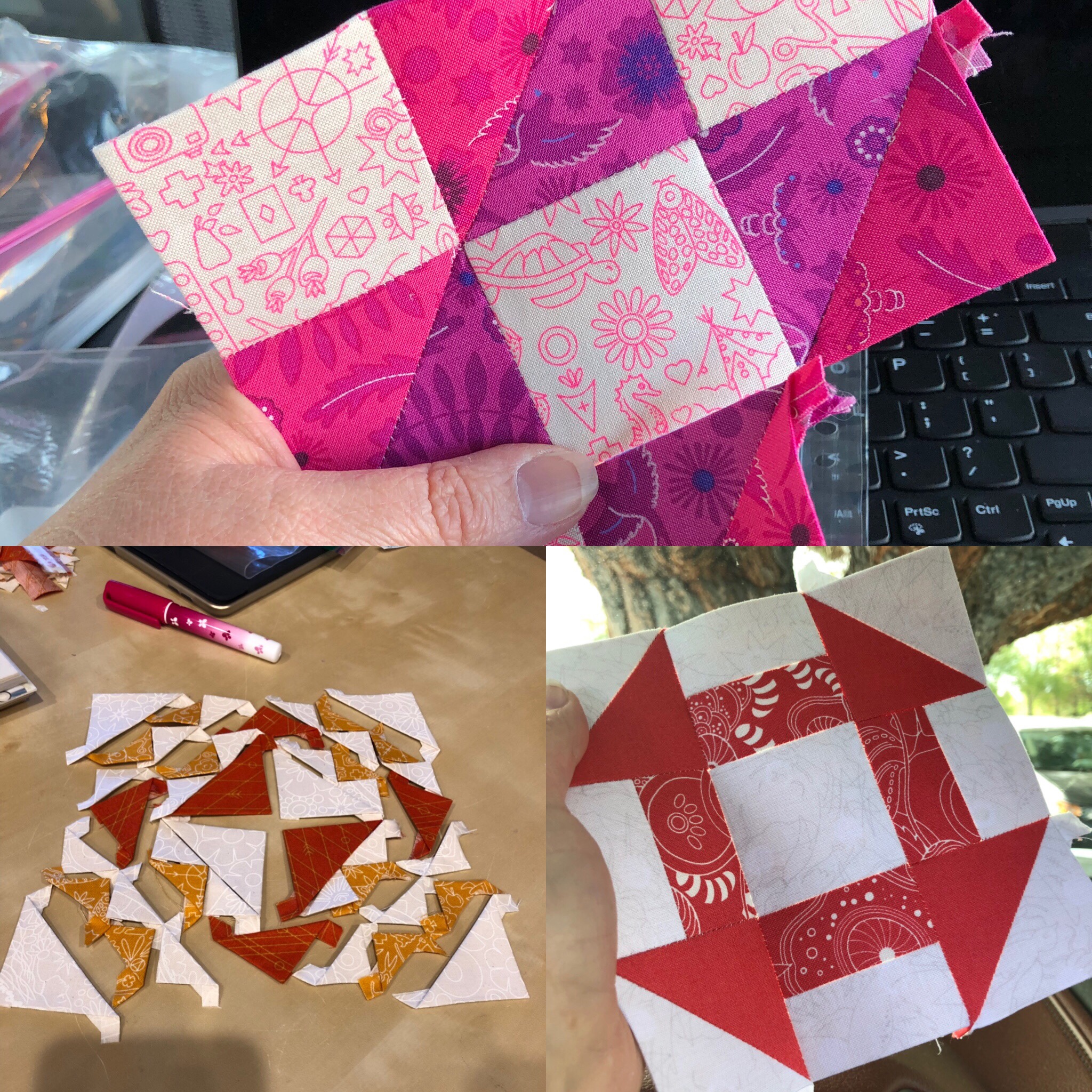 Alison Glass Foundation Paper Piecing Trinket Sew-A-Long
It so hard to believe we are in week six of this sew-a-long.  It feels both like we just started as well as I have been doing it forever.  I am gaining more confidence as each week goes by.  I was able to prep most of this weeks (Things 6-10) last weekend.  I have one more block to finish by Friday.  I can't remember if I mentioned it but I had bought an Alison Glass trinket kit with Kaleidoscope fabrics last summer not realizing that it wasn't her normal cotton fabrics or that it was FPP.  Pictured here is this week's blocks.  Aren't they adorable.  I am following the actual directions, but if I ever remake this one, I have some ideas of my own.  We just have two more weeks of making blocks and part of this sew-a-long is actually putting the quilt together.  Uhhh.  Not my best attribute.  The 20-30 unfinished quilt tops I have can confirm that fact.  Maybe that is why Alison and her staff made finishing the quilt part of the sew-a-long.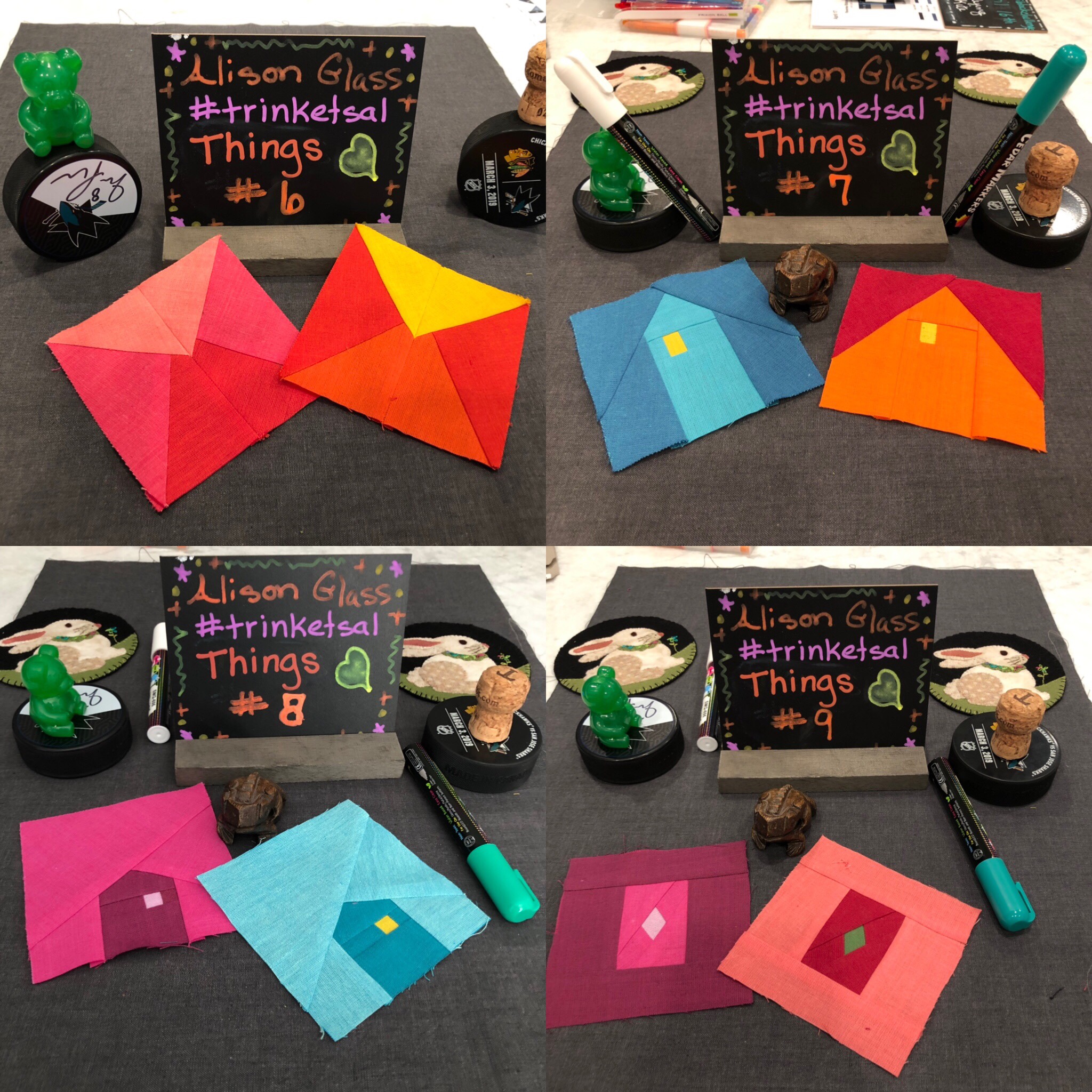 Kathyrn Kerr's 365 block challenge
You probably recall that I started this in 2018 and fell flat on my face.  2019 found me resetting my goals and so far I am current.  I have passably conquered my mitered corner fear.   I can at least do a decent job at this skill to get a block pretty close to the right side.  My partial seam skill set is also being challenged and once again, I am getting by.  I am happy when she doesn't string to many hard blocks together.  I did tell myself that I will just skip a block if I am really having problems.  I can either come back to it when I have more time or if we get to the end, substitute a like block.  I am not sure if that will even be necessary with all the bonus blocks Kathryn includes.  Here is a sampling of the blocks posted this week.  I plan to spend this weekend finishing up the first borders on the center medallion and hope to post that next week for you.  It is an exciting achievement.  Since this is a medallion quilt, it will have the center block had a border and corner stones to start off.  This will be the next border which makes it all look like the same unit since it is the light background focus.  Next will be a 6 inch dark border made up with all those cute 3 inch blocks and some 6 inch thrown in for fun.  There will be three more borders after that light, dark, light.  Exciting stuff.  A true sampler quilt.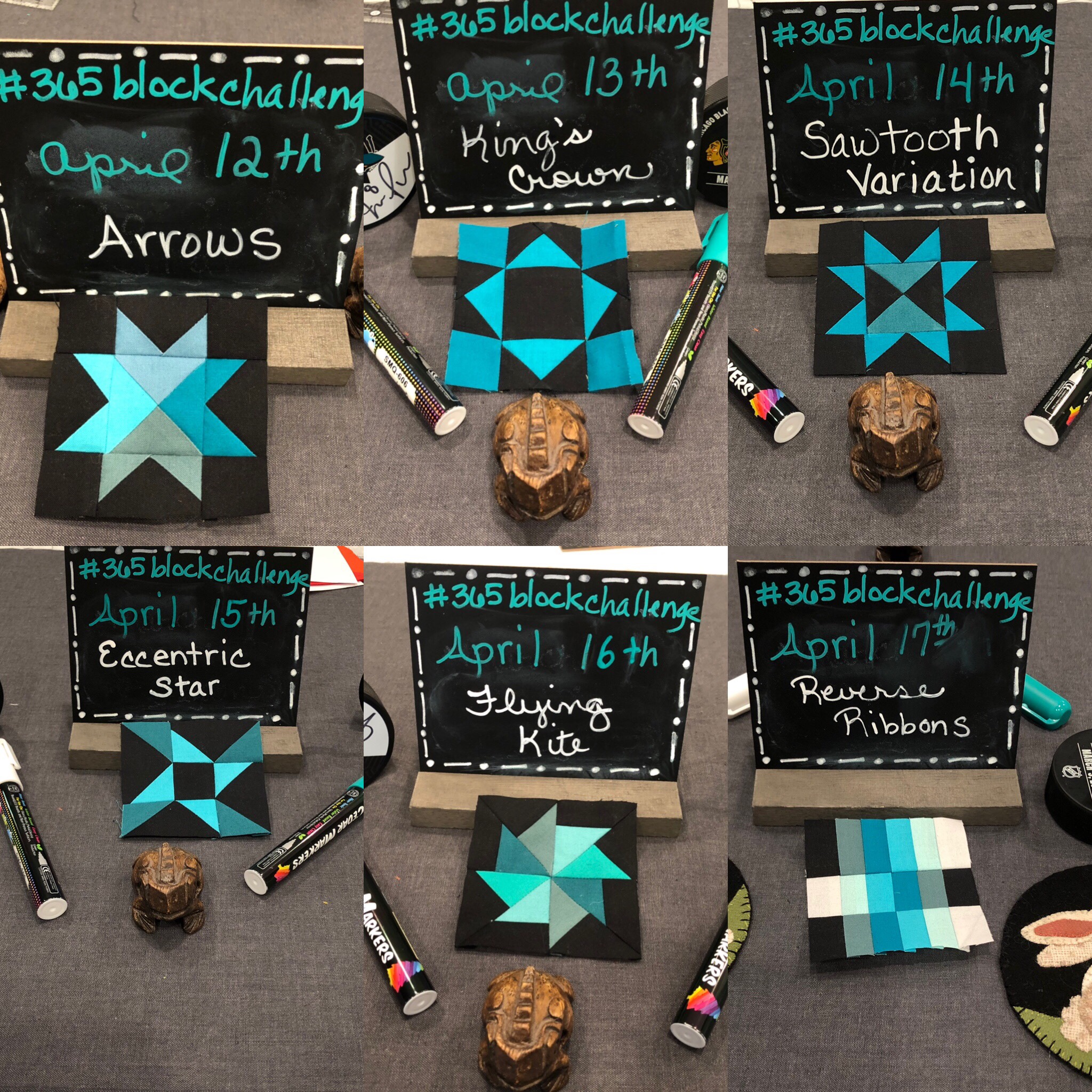 The Quilter's Planner 2019 Sew-A-Long
After doing all these blocks daily for the other 3 sew-a-longs, it makes this block of the month seem so easy.  We don't post until after the 15th of the month because theoretically you are cutting all the pieces the first half of the month.  I cheated.  I cut all the blocks for the year already.  They just need to be sewn.  I have on my calendar to sew up my two blocks this weekend.  I am not going to post anything this week.  You will have to wait until next week to see the new blocks.
2018 Monthly Wooly Mug Rugs
I am still working on the June Strawberries.  I got quite a bit of the hand embroidery done while watching hockey these last few days.  The hardest part on these are an embroidery stitch called bullion knot around the strawberry.  I have managed to figure out the stitch and started it.  Here is a quick picture of what I am working on.  This stitch is pretty hard and time consuming.  With all the other things on the to do list this weekend, I am not sure if I will actually finish this weekend.  I guess it will matter how much TV/hockey I watch.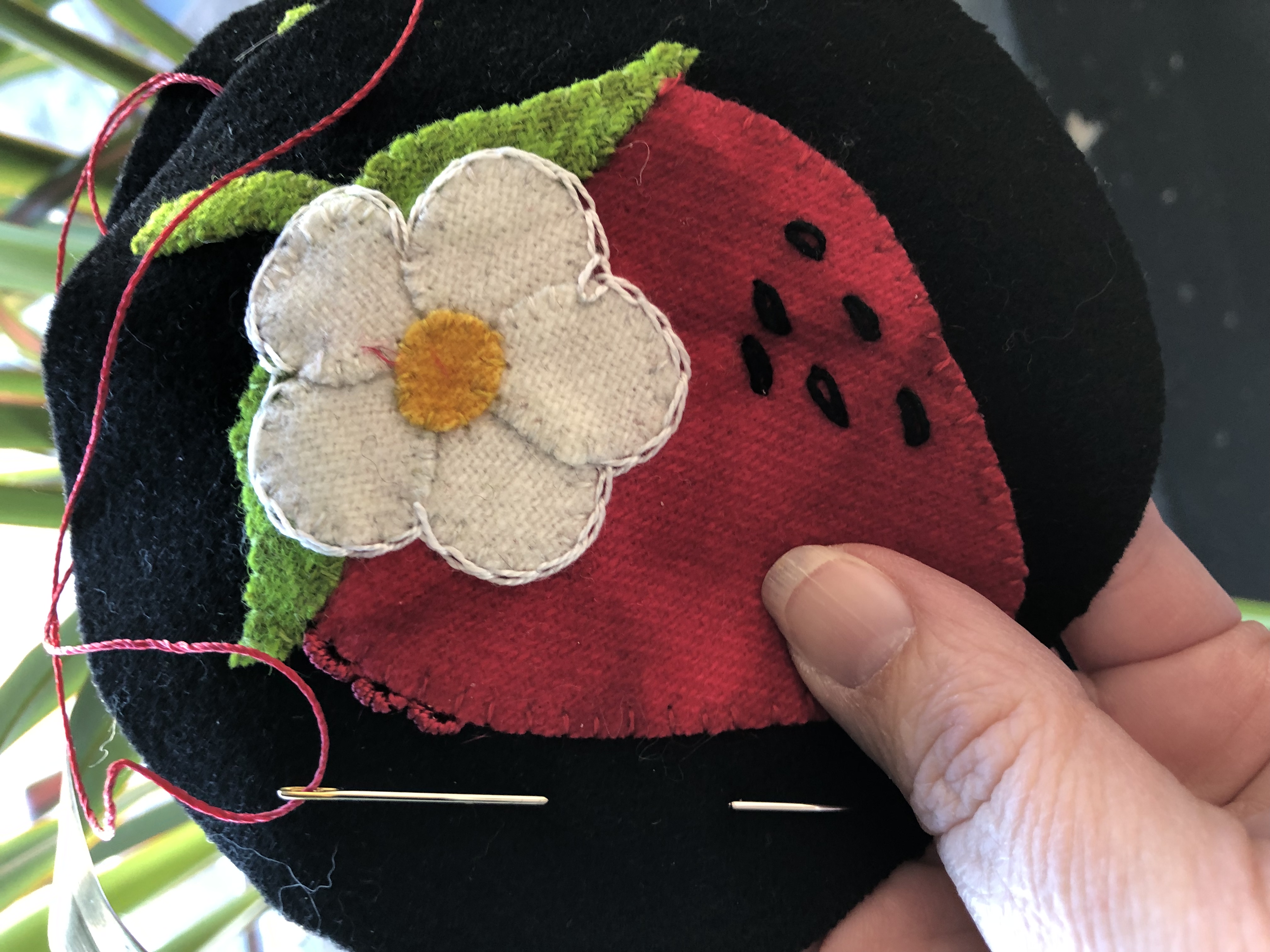 On the table
I do have on the table the Charity Hexagon quilt, 2010 NYE quilt, and Caitlin's patio tablecloth that I hope to do some work on this next week.  I also have a strong itching to work on my A-door-naments.  I let you know if the itch actually gets scratched.  I have other ideas running around in my head that I hope to move onto paper.  Until next week….
Adventure Hard… Then go home and quilt all about it.  -@burlapandblossompatterns
Peggy Stockwell