Well it is time to set some new goals to aim high. Of course, I will try and be more realistic, but I am an eternal optimist. In my opinion, this is a good trait overall. Just sometimes I disappoint myself and have to do a selfcheck. Enough philsophy. More quilting! I am linking up with Capitola Quilter and the 2018 FinishALong. Just click on the button below to go to her website!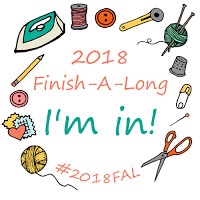 For the second quarter of 2018 I really want to make a dent in my work in progress but I have to recognize that I will start more projects than I will finish! LOL! But here we go:
BIND
1. Caitlin: This quarter I will figure out how to remove the film used to hold all the little pieces down and get her bound.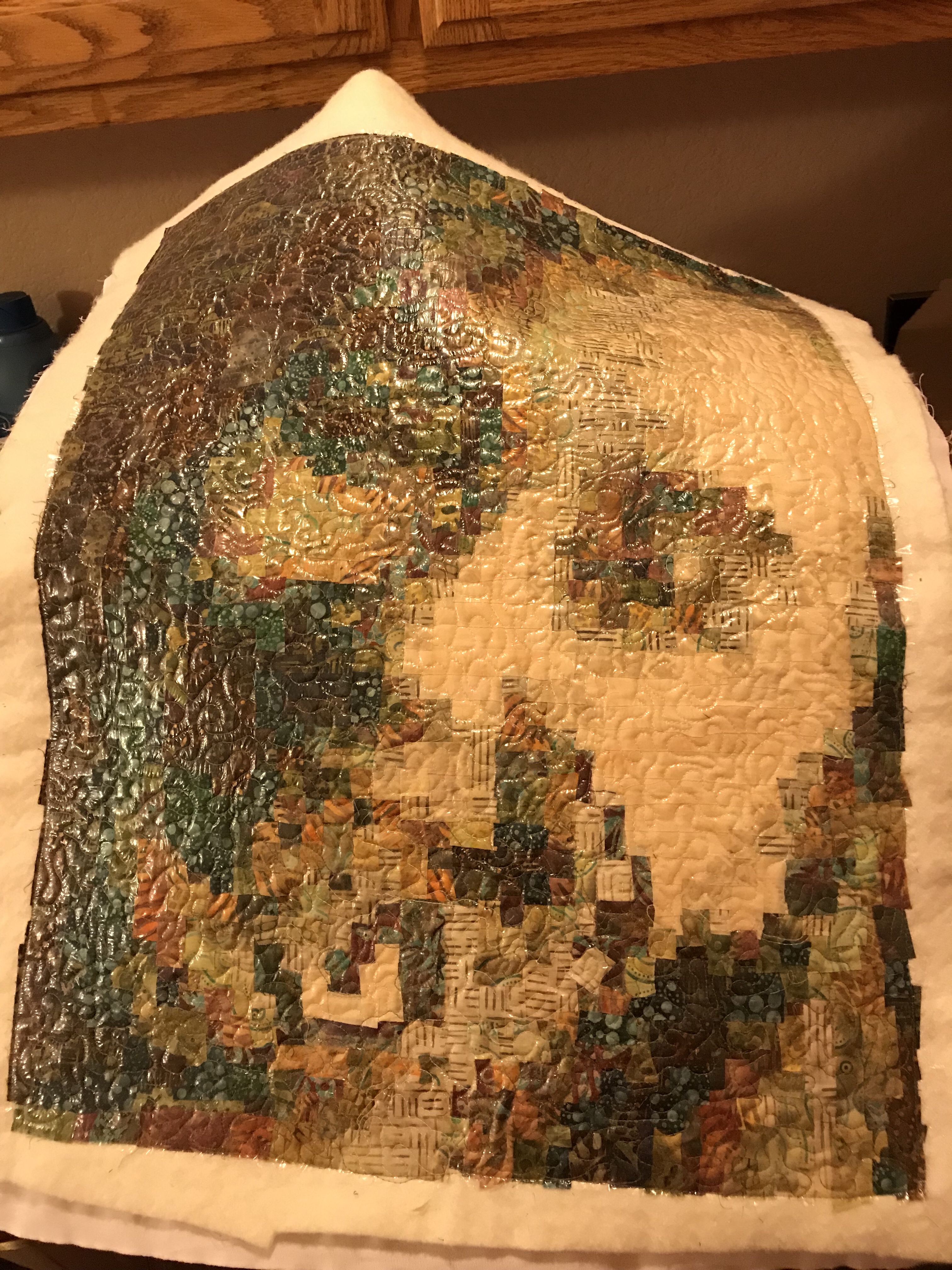 Quilted
2. Abstract City Scape: This quarter I will get this fun masterpiece quilting finished. I had started it going around each individual square. I have had a change of heart for this fun project. I think I will be going with a more overall quilt pattern. I really have liked how people use straight line quilting with abstract quilts. It actually looks pretty darn good!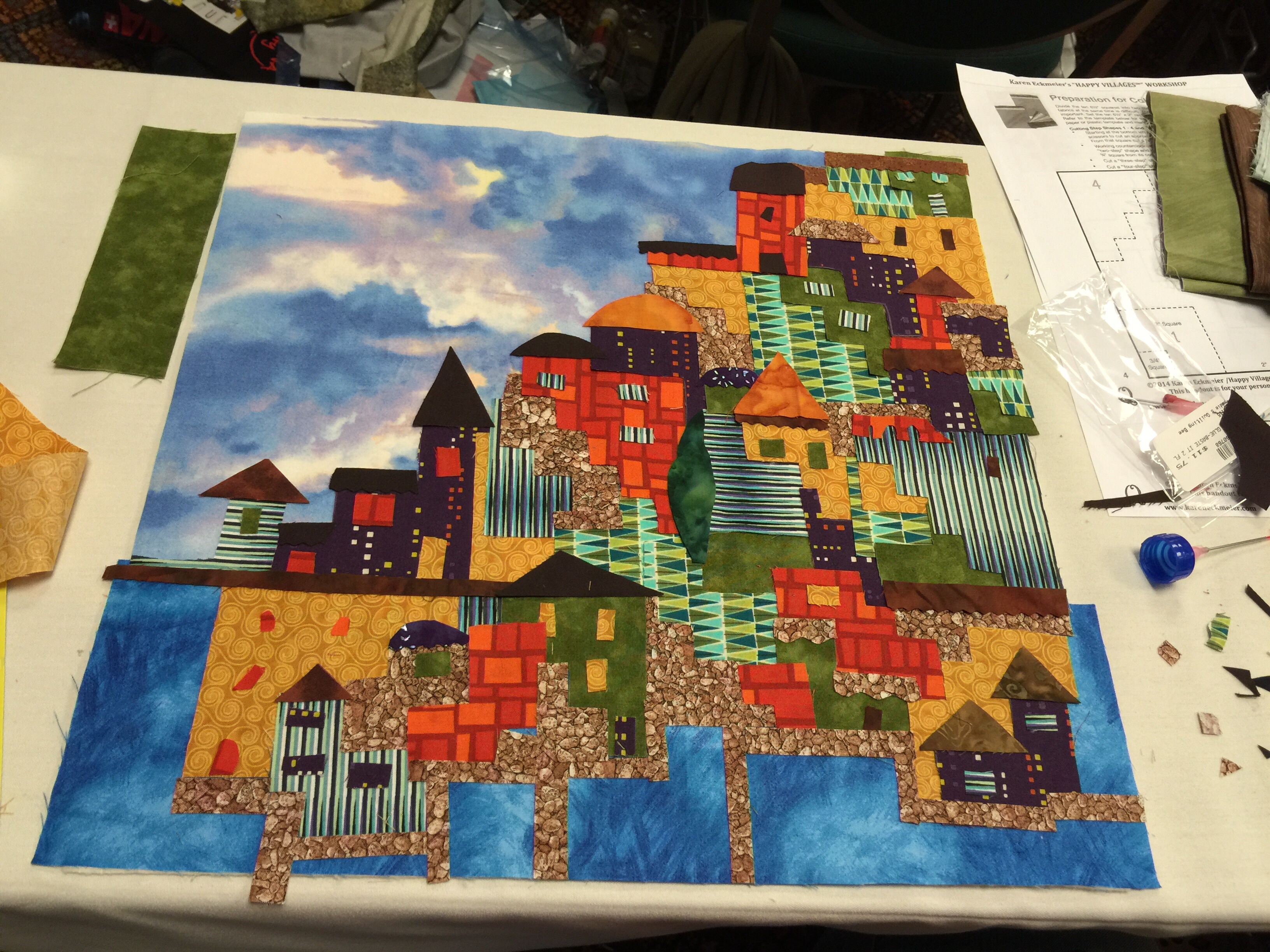 3. Candy Rail: I love this quilt. It was one of my whim quilts. Liked the fabric. Bought it. Saw a Jenny Doan You Tube video and said, hey I'm going to do that with the jelly roll I just bought. The border I did was a whim also. Love Love Love it! It is a lap quilt but it is the sweetest quilt ever (pun intented). I have the backing, thread, batting for this baby. I am going to attempt to baste and quilt this one this quarter.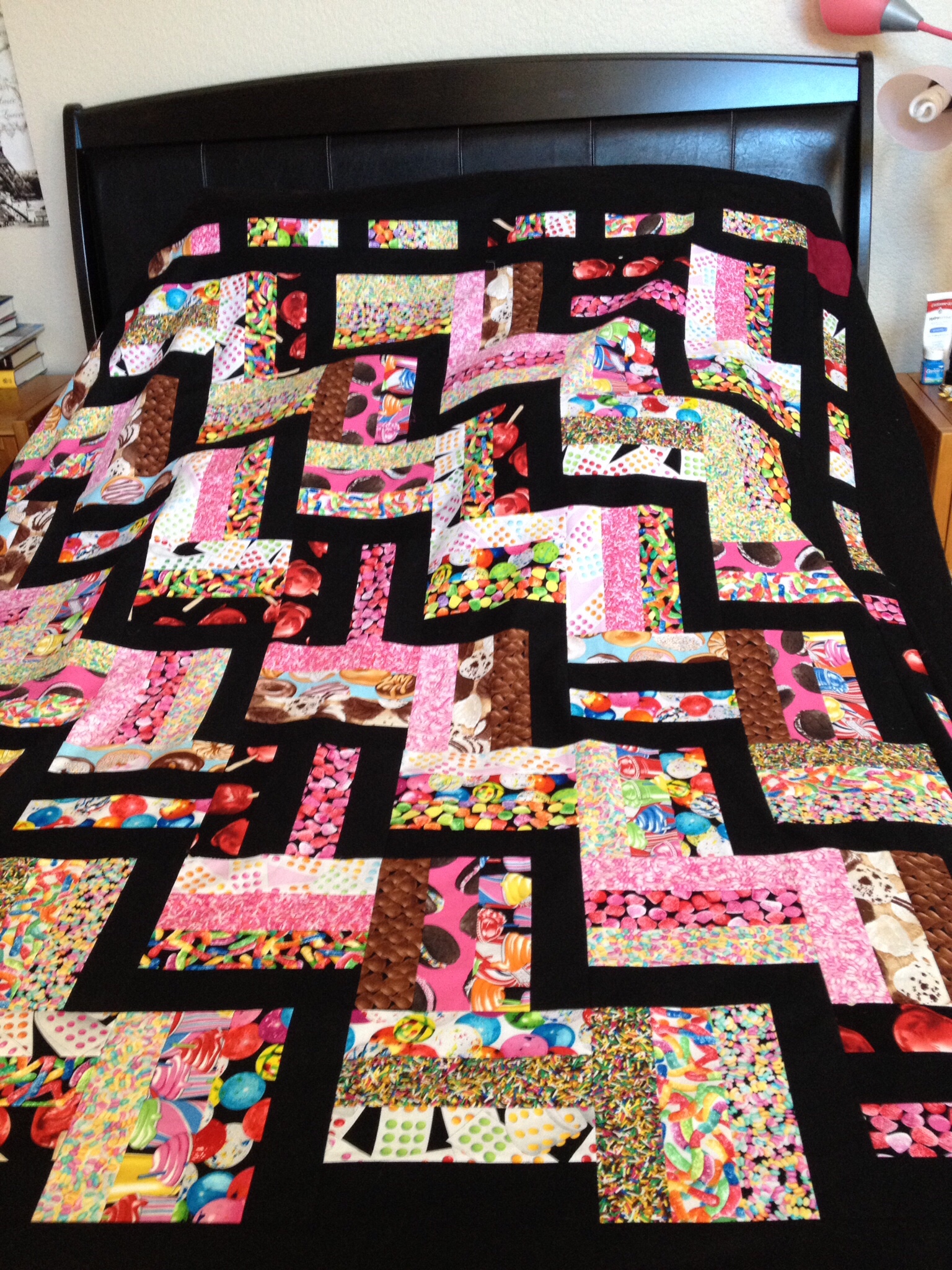 4. Charity Quilt: Finish the quilting on this one. Half done, just need to finish the other half.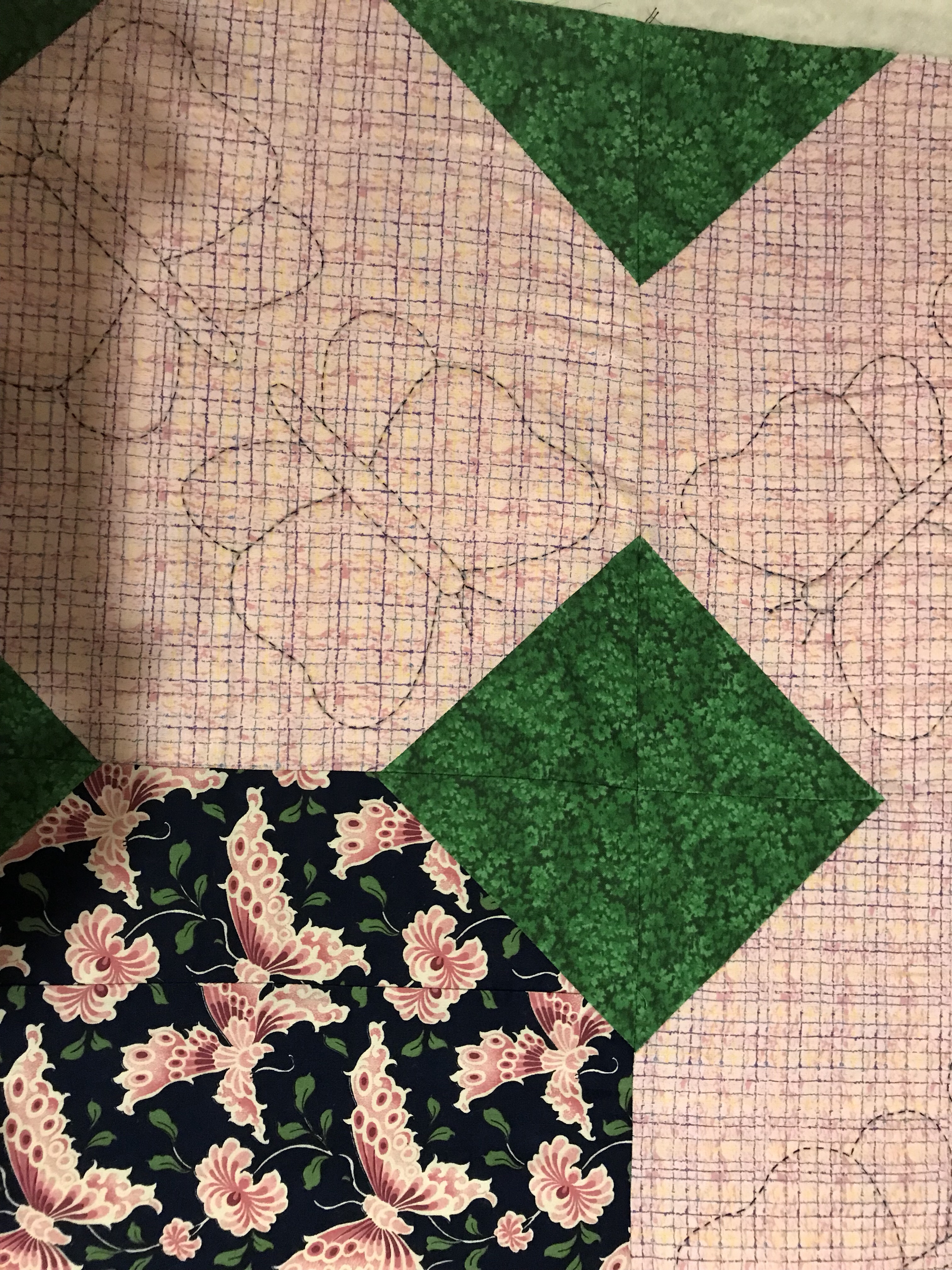 BASTED
5. NYE 2010: Since I am going all out for the candy quilt, we will be conservative and plan to get this one basted which is an all day process as this is between a queen and king size quilt. Plus, I still need to add borders to this before I can even layer it. I do have 108 backing so at least that will be simple!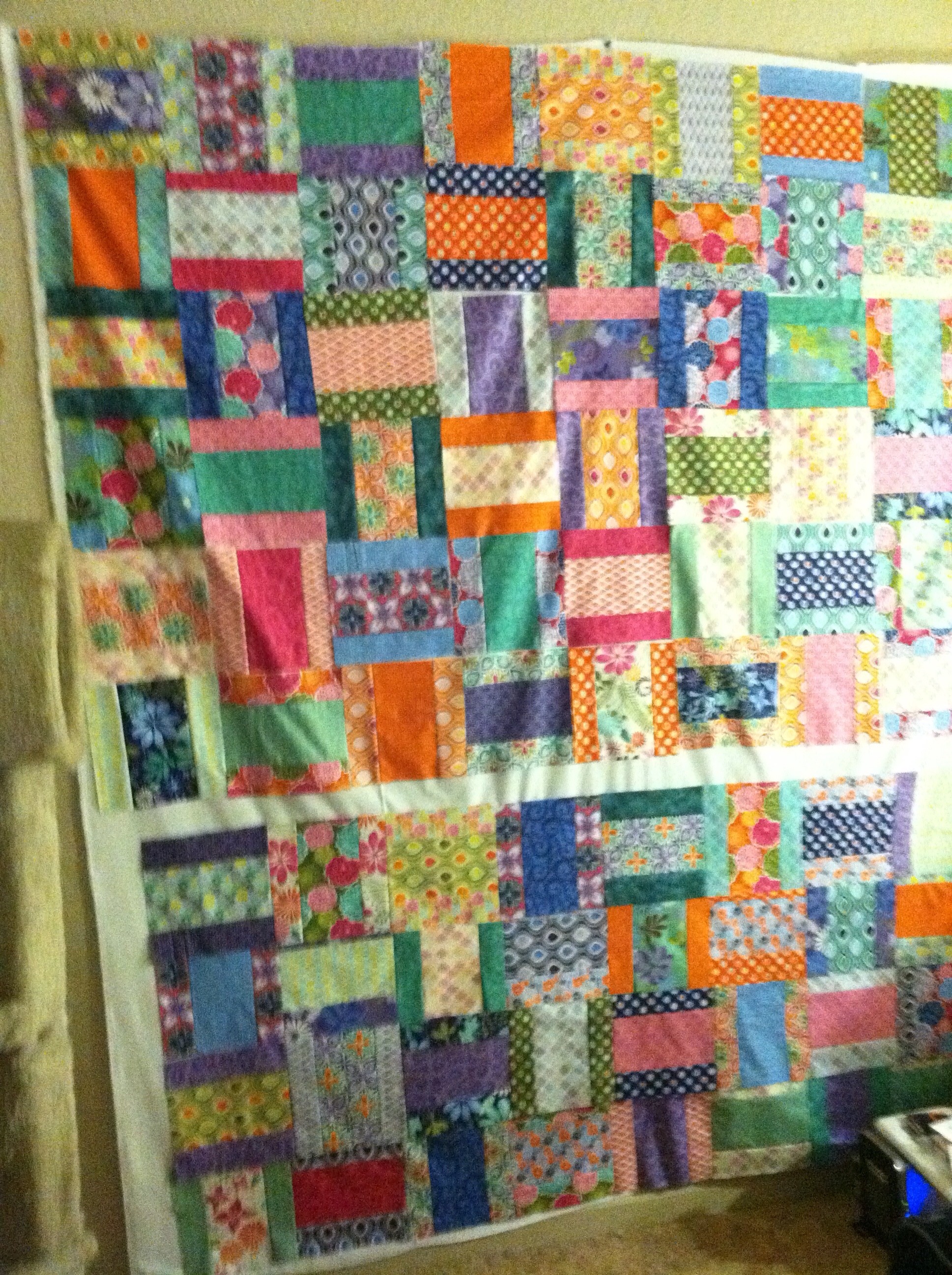 I am trying to limit myself to 9 projects and I have already thrown out 5. Hmmm. Next up BACKING
6. Rainbow Cabin: I will determine and assemble the backing for this quilt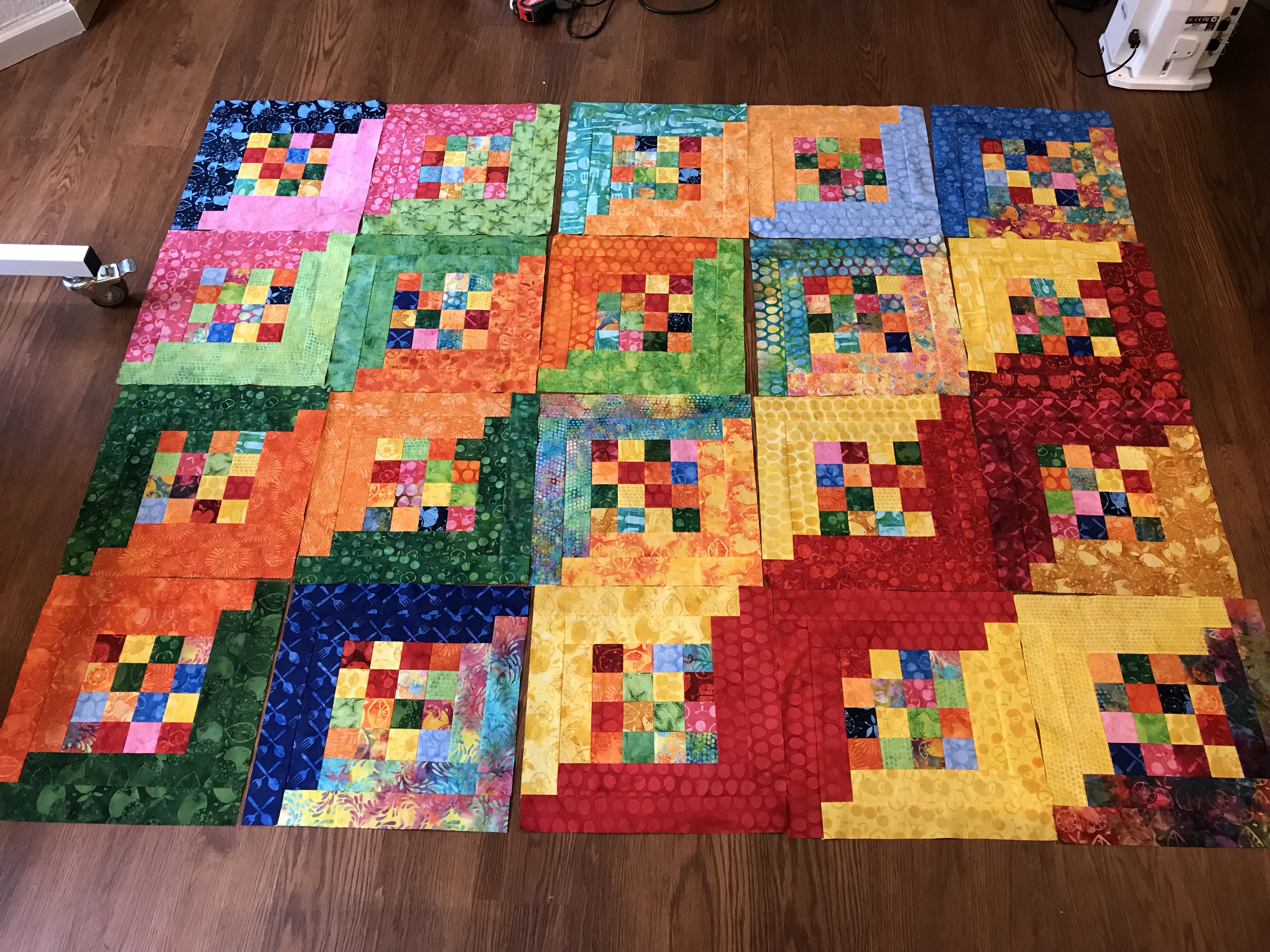 ASSEMBLED
7. Over and Under the Rainbow: I finished the blocks last month. I have the border pieces already cut so I am going to see about assembling the quilt top including borders this quarter. (Go Me!)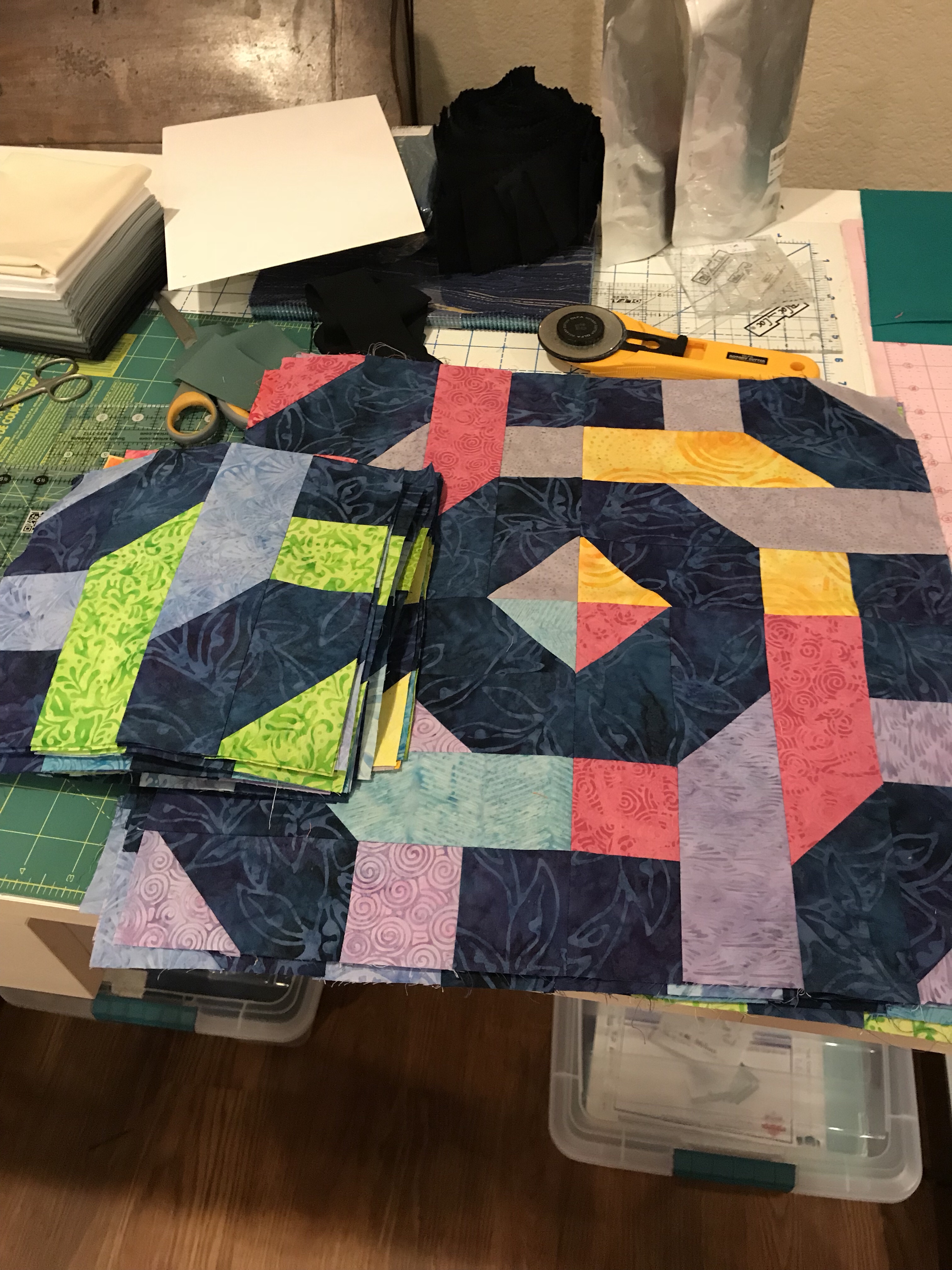 PIECED (ASSEMBLED & QUILTED)
Only two projects left (based on the limit I set myself) so I am going with a project I set as my #onemonthlygoal with Elm Street Quilts. I have a hard deadline of April 27th (baby shower) so theoritically this should be a slam dunk. Right?
8. Sweet Baby: I have already gathered all the fabric and have worked out most of the pattern. I have decided that instead of doing the traditional X I will throw in my Leah Day Walking Quilt A Long patterns in this quilt to get my experience with those patterns without committing to a BIG quilt. Everything laid out on the cutting table just need to pull out my accuquilt and get started. Love using their die for the rag quilt. Makes it easy peazy.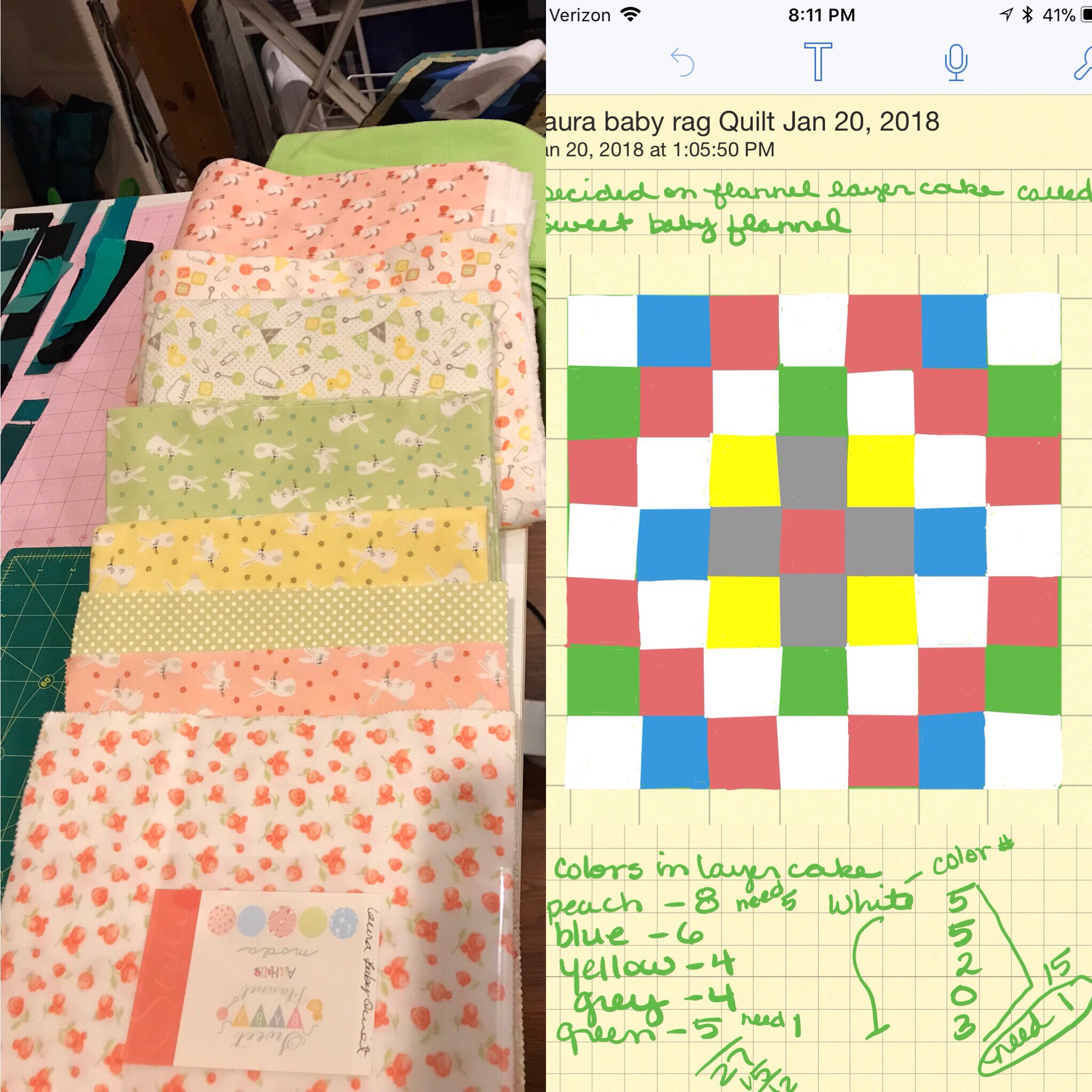 This last project was tough to pick. I have so many in the works and plenty planned in my head but I wanted to pick a stretch goal that if I actually achieved it would make me feel REAL good. So ….
9. #365blockchallenge: This quilt was one I came across on Instagram and like what people are doing. I saw it in February. Meanwhile, while I was trying to decide on my fabrics (use stash or buy) someone challenged me to do an all solid quilt. Baby is this one made for that! Unfortunately, by the time I decided to do this and order my fabric they were already at the end of February. Behind before I even started. So this quarter's goal is to get current on the daily blocks by June 30th. Currently, I am on the last week of January with those cute 3 1/2 inch blocks. While this is a stretch goal, it isn't impossible.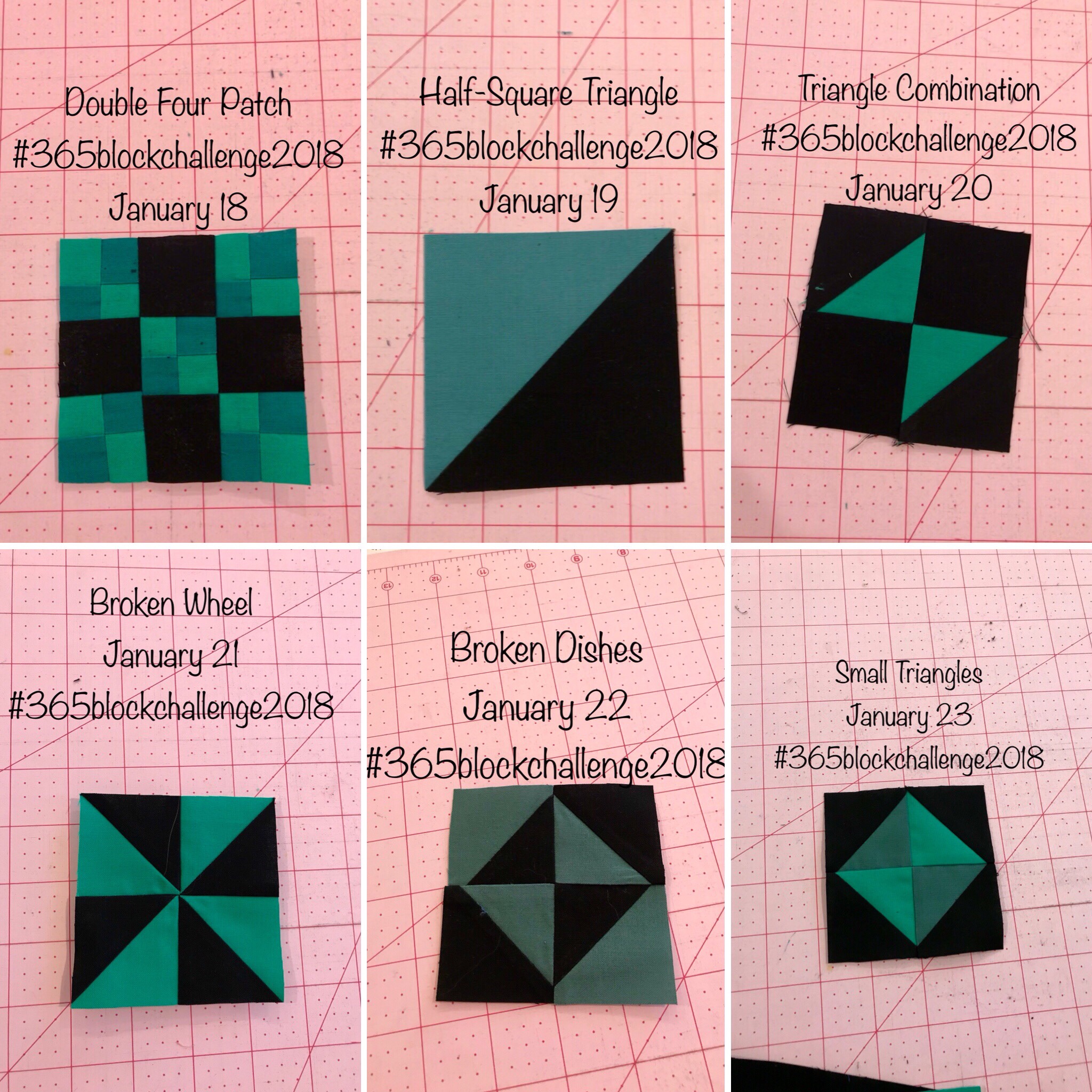 Per usual, I have a lot of travel on the docket and I am probably too ambitious, but if you don't reach you never achieve!
Keep the quilting adventures rolling,
Peggy