Hello Everyone:
It's been a very busy month. It has been fun participating in the Insgtagram Photo Challenge for #igquiltfest hosted by @amyscreativeside. It is quickly coming to an end with only two days left. I have loved looking at everyone's projects, tips, fabric, etc.I started on the 365 Block Challenge (a block a day). I started late so I am still in catchup mode which has put me behind on my planned projects I was going to work on this quarter. Reflecting back, I still have accomplished a lot this quarter and I still have two days to do some more cleanup work!
1. Finished my brothers quilt which 3 months ago I referred to as the Two Step Quilt. The final name is Two BeJeweled. It was a pleasure to finish this quilt up for my brother who lives in Brooklyn, NY. I was very pleased with the unique pieced backing that I did as well as my free motion quilting. I went outside of my comfort zone and tried things that I had never tried including rulerwork and my new longarm machine Babylock Cornet. I am definitely more comfortable on a sitdown. Despite the comfort level, it really is faster to quilt on the longarm. My stitches and lines are not as smooth. I felt more jerky but I am sure with practice I will figure it out. It hasn't been that long since I got the sitdown fmq under control. So for now, I am doing stitch in the ditch with my walking foot on my domestic, borders on my sitdown Tiara, and the blocks on the Cornet. Fun!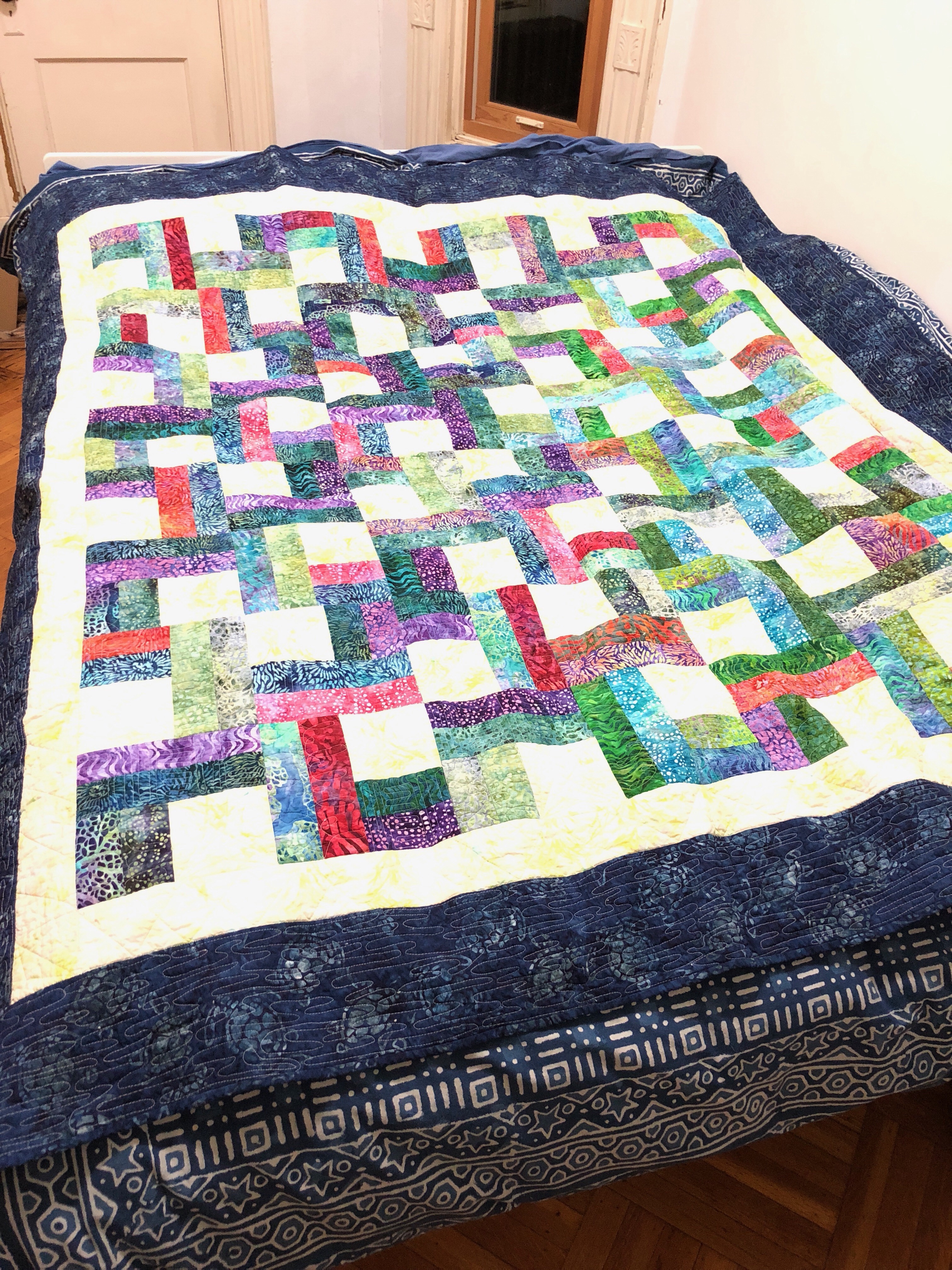 2, 3, 4. I also finished my potholders using Leah Day's Walking Foot Quilt A Long challenge with the leftover blocks from the above quilt. I experimented with the compostion and finishing techniques for the potholders. It is fun to do potholders with leftover blocks. The first set of potholders I quilted the back seperate from the front and the front I experimented with the block quilting before starting the quilt. It was perfect and low stress. The second set I just layered them and quilted through all the layers all at once. With the second set I was able to try three different walking foot techniques in a relatively small area to see what I like. I sent my brother a set that matched his quilt. The others I put in the "reserve" pile for emergency gifts for bridal showers, wedding, new house, christmas gift, etc. They come in quite handy for that.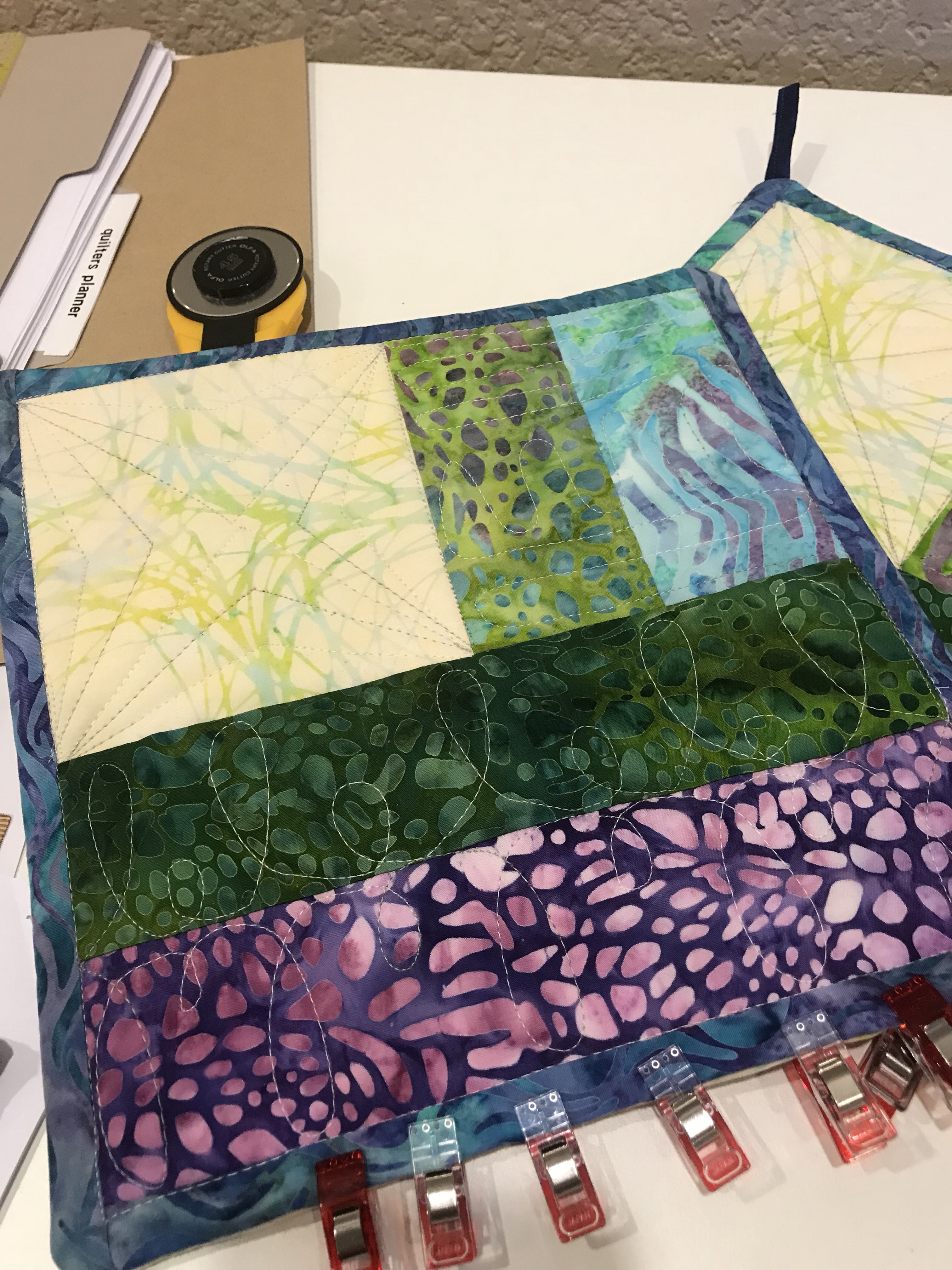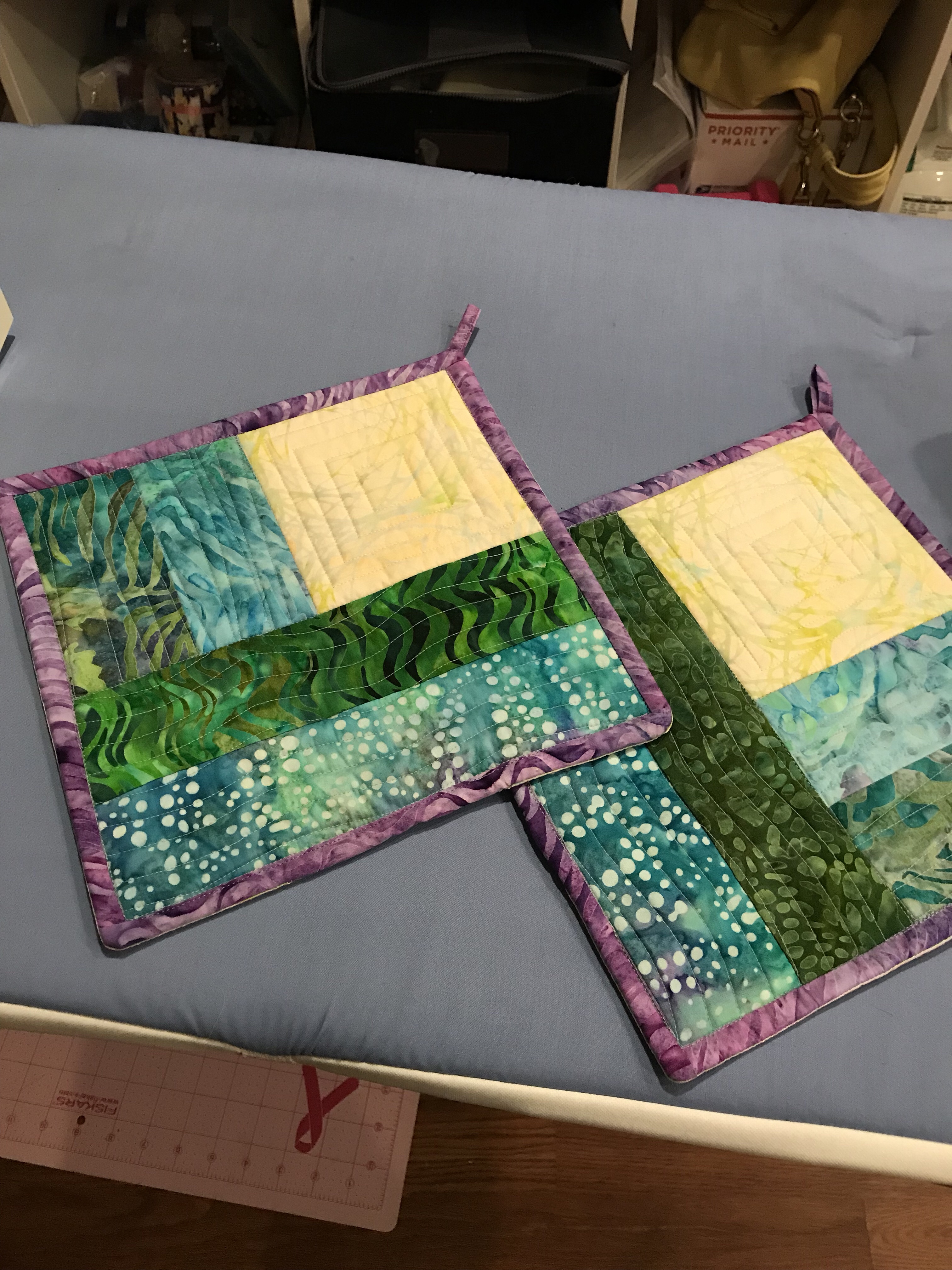 5. I also this month worked on planning my Peacock Quilt. I did get it all planned out with potential measurements etc. I had originally planned on assembling the top this quarter. Instead I got distracted by the Quilter's Planner Block of the Month and starting my 365 Block Challenge. Neither of these were on my quarterly goals. I do love to start new projects!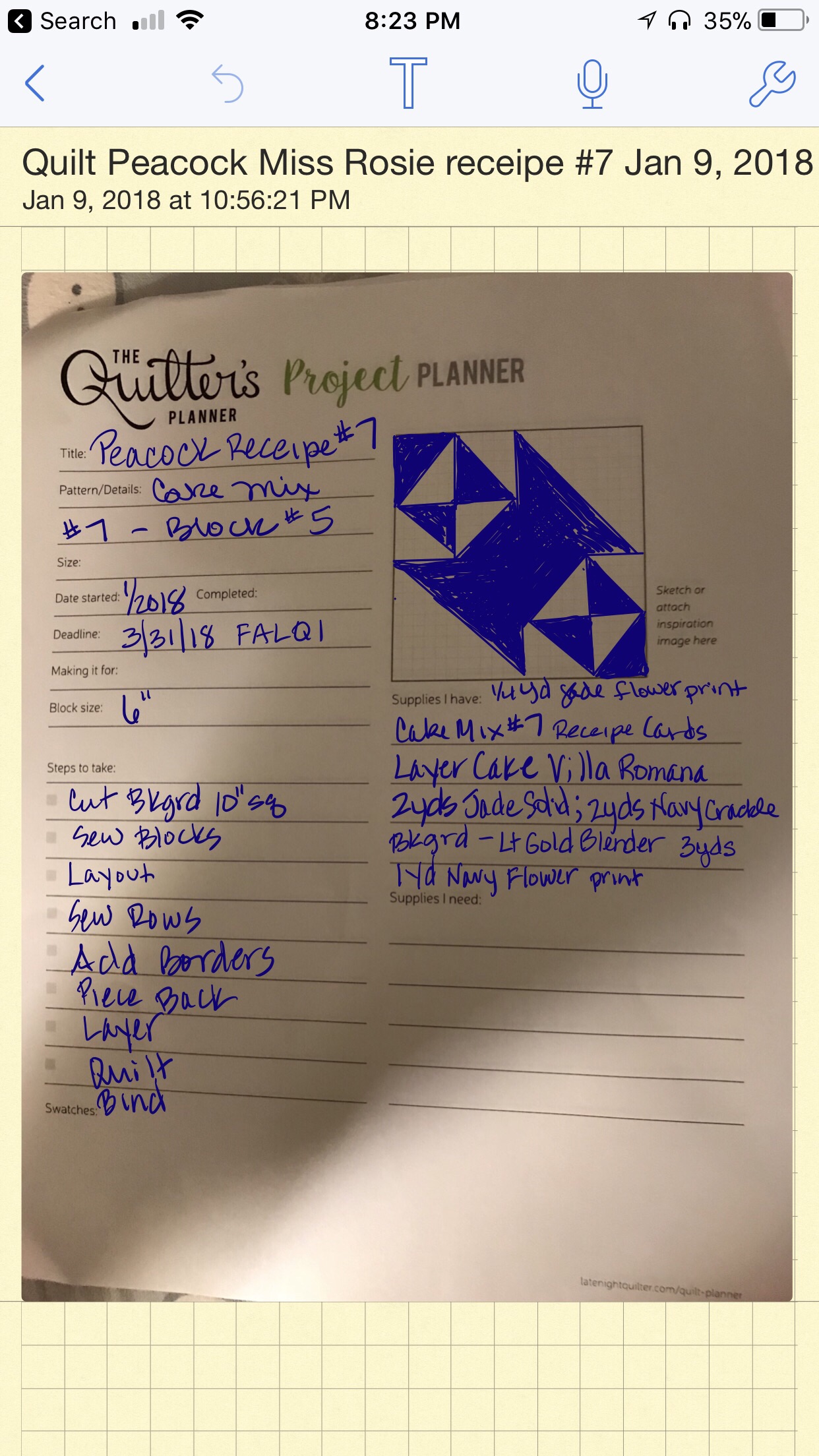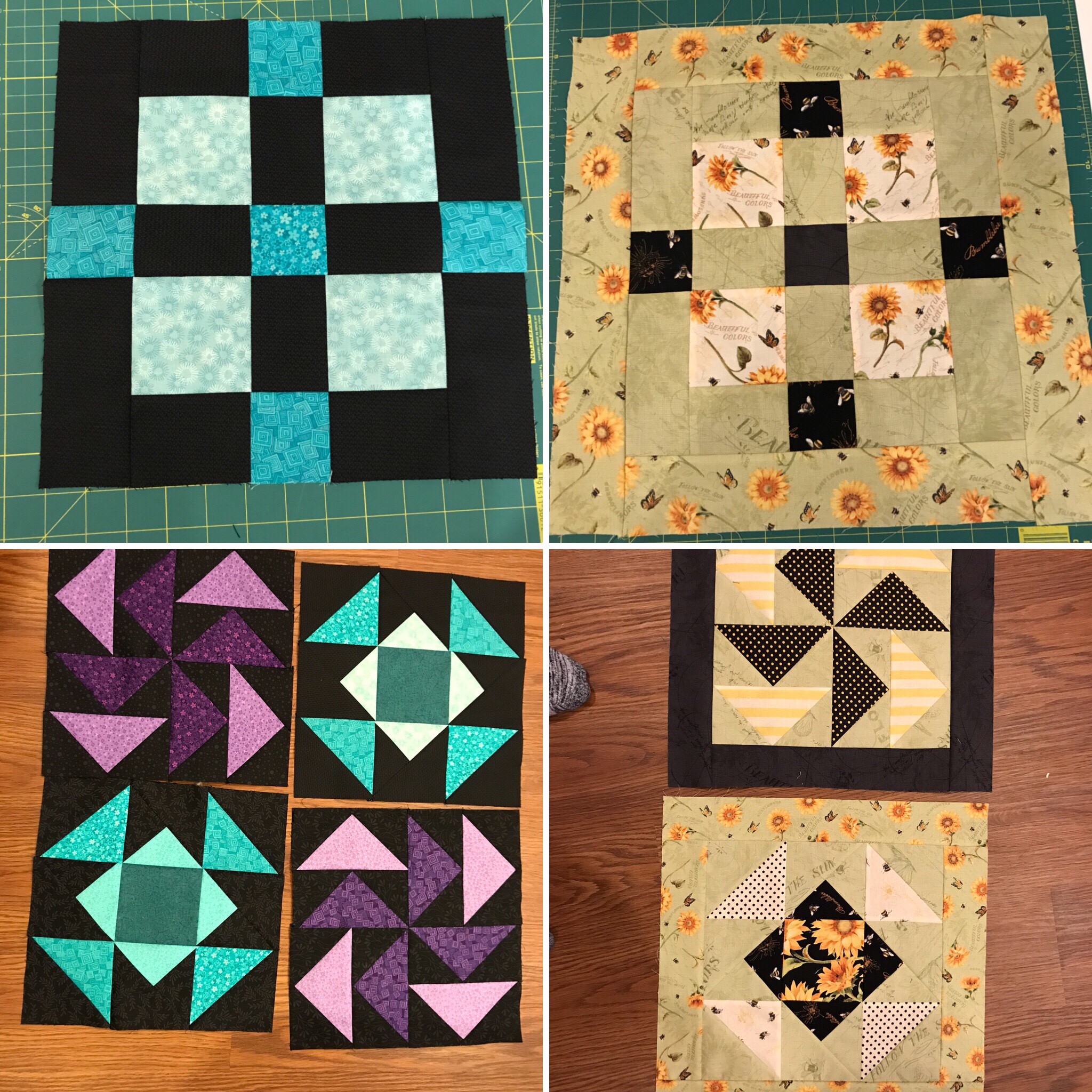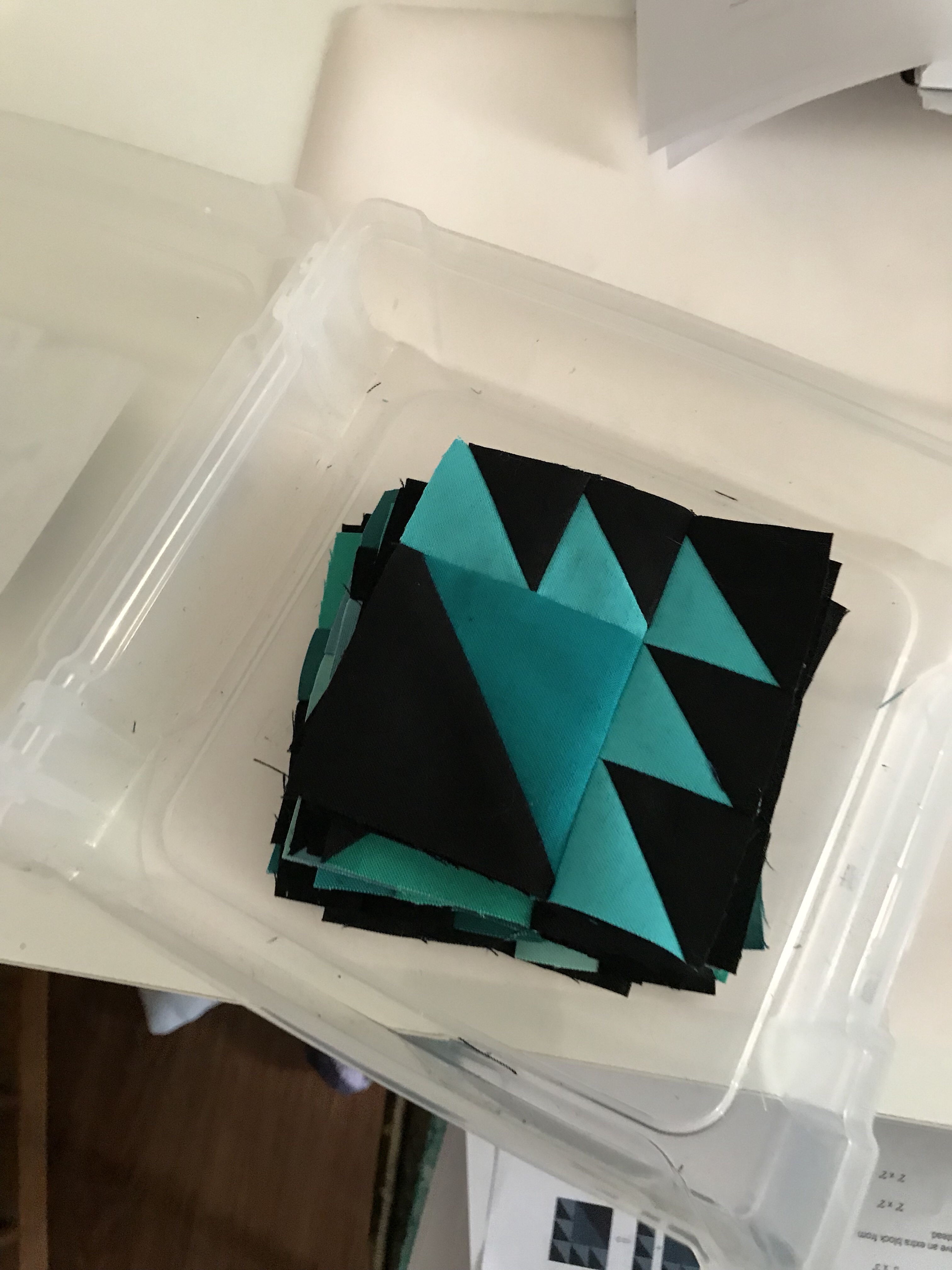 So I still have two days to finish my knot blocks, quilting my Caitlin portrait, as well as quilting my charity quilt. The charity quilt is half done. But with just two days left, not sure how that will go and it is Easter!