Hello Fellow Adventurers:
Last week while doing the #igquiltfest photo challenge, an interesting prompt came up that I realized I had no such thing – Solids only quilt. I have never done a quilt out of all solids. Obviously I use solids a lot just like most quilters. I have done solid read fabric quilts such as batiks, tone on tone,  or blenders. When I decided to do this 365 Block Challenge in all solids, it really simplified everything! It will be so easy to add fabrics as needed.  No matching required.  I chose blue-green as my main color. The challenge is dark dark to very light. I decided to use black as my dark dark. I am happy with that choice. It looks great. You also have a background very light (white for me) and light (silver/gray) for me. I am so happy with these choices. I think the quilt will look so cool!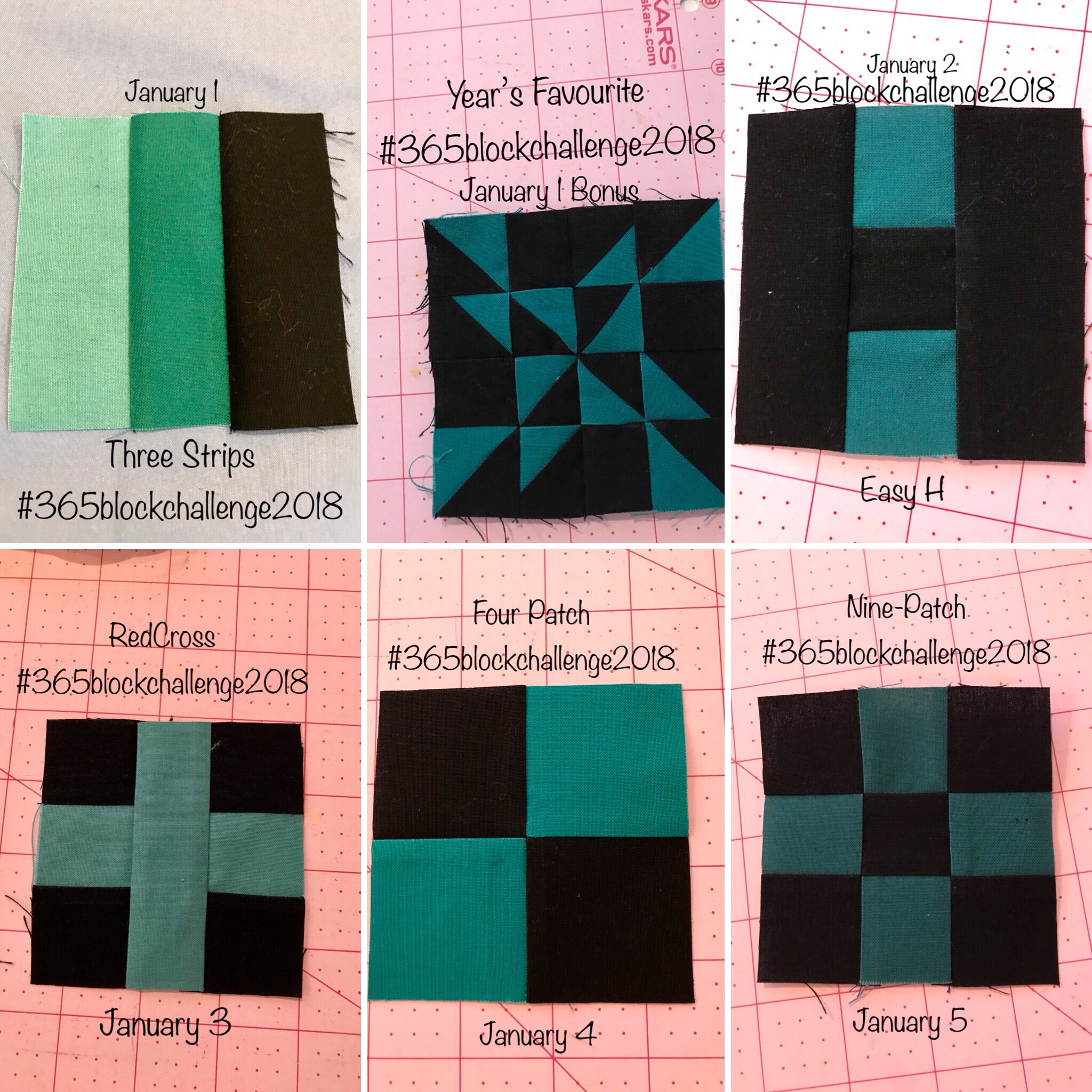 It took me a week to decide on color palette and order the fabric.  I read the instructions a thousand times. This week my fabric for Katherine Kerr's 365 block challenge arrived.  Doing is easier than reading about it. The best suggestion given was to take your fat quarters and put in dark to light. Then divide that in half (dark dark to medium) (medium to very light). That really helped a lot. Katherine then suggests to divide each of those groups in half again to use for each border (total of four groups besides dark dark, very light background, and light background). The basic design of the quilt is a medallion quilt with four borders alternating dark, light, dark, light with corner stones as the last border.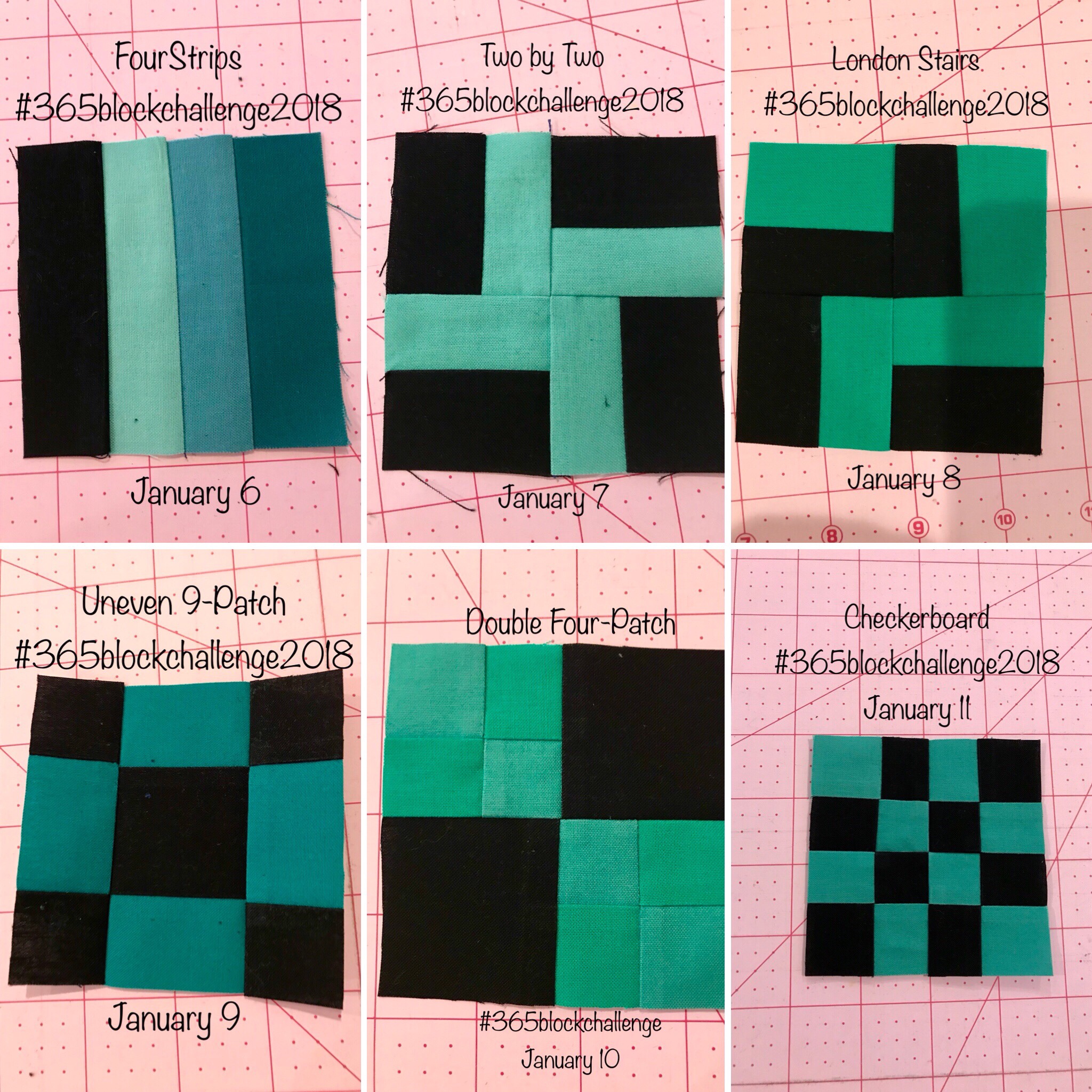 I was only going to organize myself this weekend as I wait for my last fat quarter to arrive…. But I just couldn't help myself!  I started making those cute little blocks.  There was some fear there.  My original goal was to cut the fabric for first 10 blocks after getting organized.  I found myself making the first block.  It was so darn cute, I made another.  I told you guys I get carried away on new projects.  It is so easy to get going but so hard to finish.  By Sunday night I had made 17 of those 3.5″ blocks (by accident really).  Each one gets cuter.  I am now on January 21st!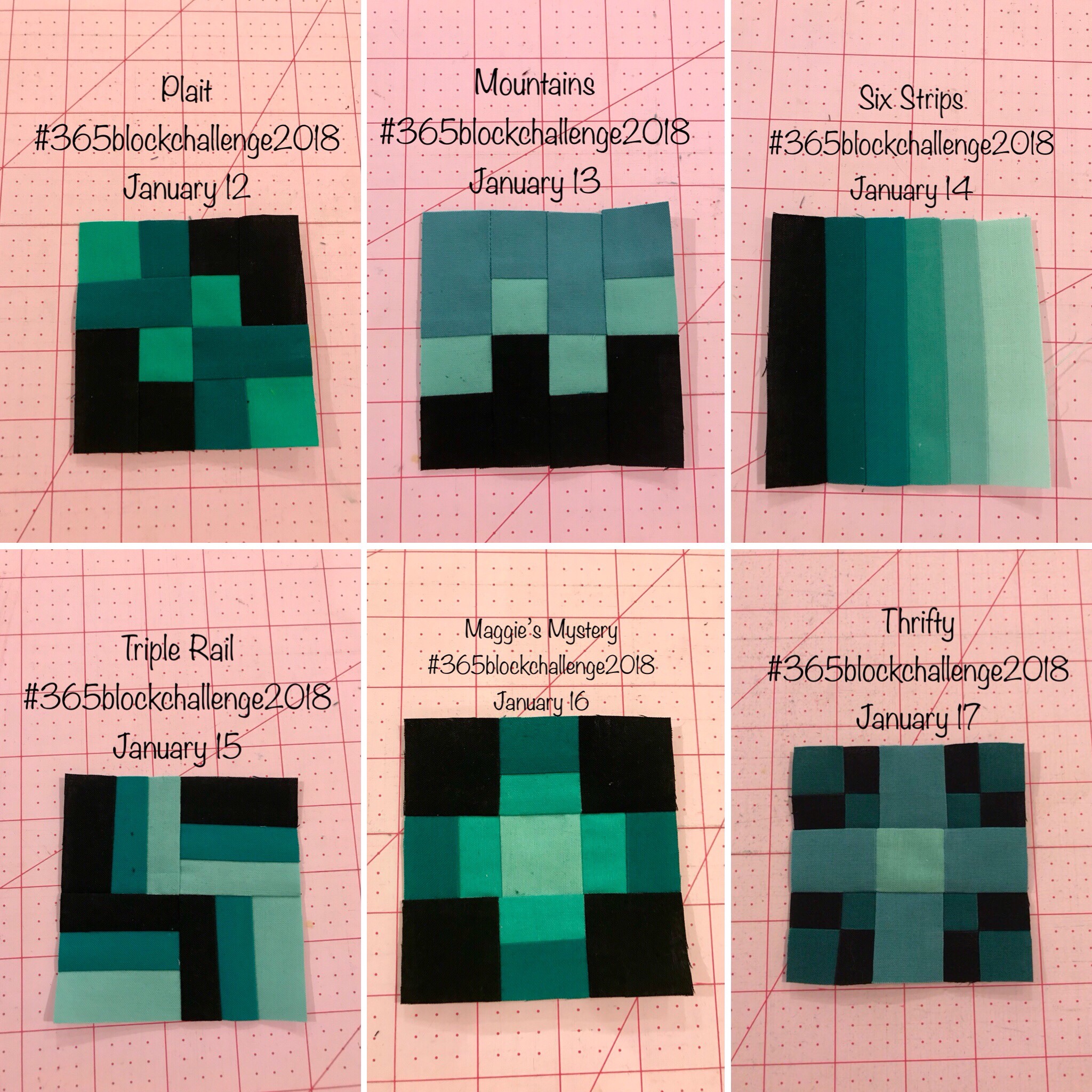 I am enjoying the adventure and thrill of a new challenge.
Peggy