Day 25 is here already in the #100days100blocks2018 challenge. As usual lots of traveling happening during the month, but I managed to keep up despite it all. I really wasn't sure I would remember to post every day while on the road. But I did!
The first chapter of 100 Modern Blocks were "Crosses". Majority of these blocks were new to me. It was a fun, easy chapter with the focus more on colors than technique. I enjoyed making the blocks, sharing on instagram, and of course, seeing everyone else's blocks and their interpretation. So many very cool colors, ideas, and downright individual blocks.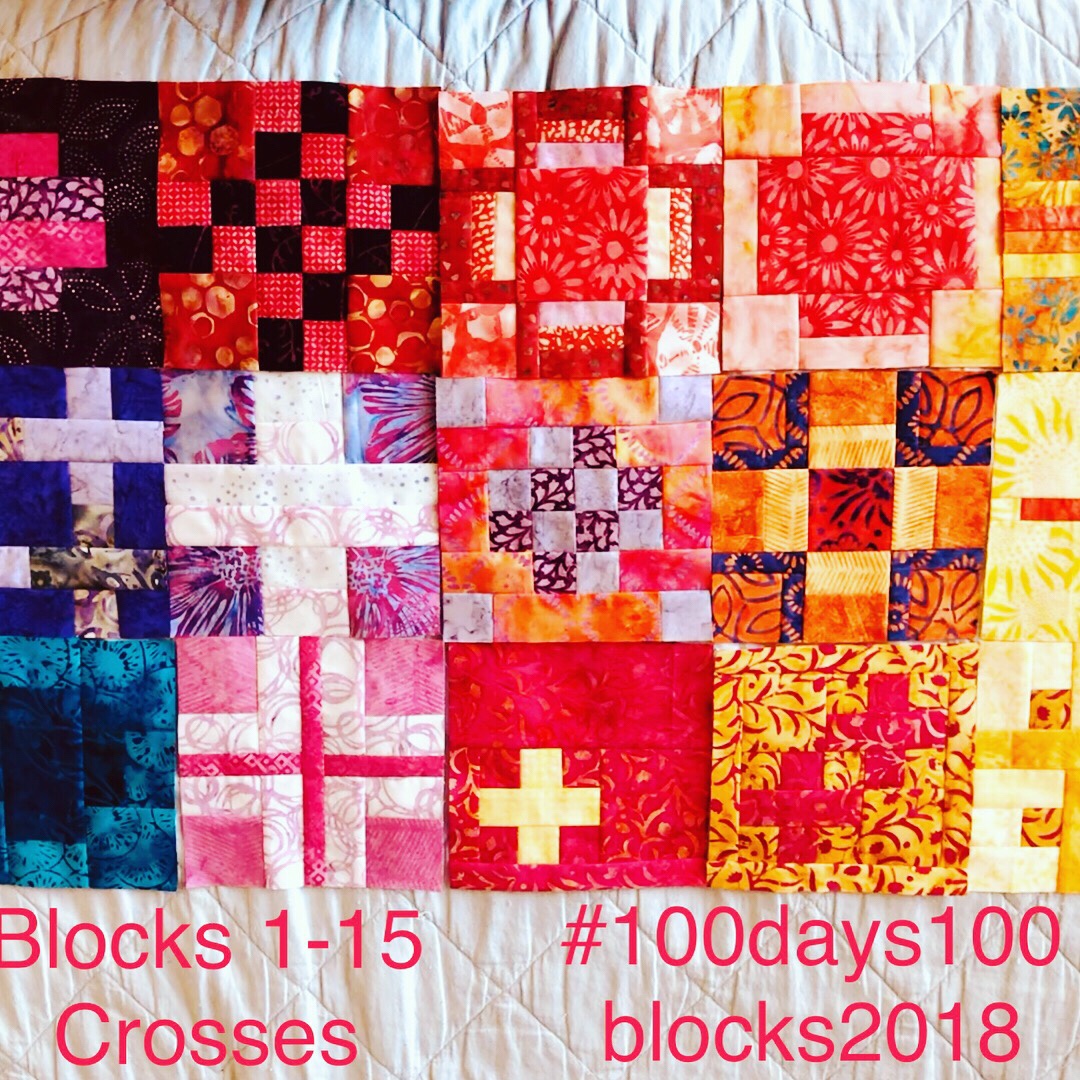 Due to the travel, I did make a number of blocks ahead of time and I was able to keep track of them on the Challenge tracker provided by GnomeAngel. It has really been a life saver for planning and remembering which block I am on.
The end of July finds us in the middle of Chapter Two: Rectangles. This is familiar territory. Quite a few of these, I have done. On the other hand, I never realized that some very simple layouts could be so striking!
I will be linking up this finish with Elm Street Quilts for the July One Monthly Goal!
Peggy