I have my first February finish!  I finished up my bunny wooly mug rugs.  We are all set for Easter.  I am linking this up with the first Quarter of the 2019 Finishalong. My original list of goals can be found HERE.
Now it is time to move on to the next set of wooly mug rugs which are these cute cone flowers for May.  I am going to enjoy making these.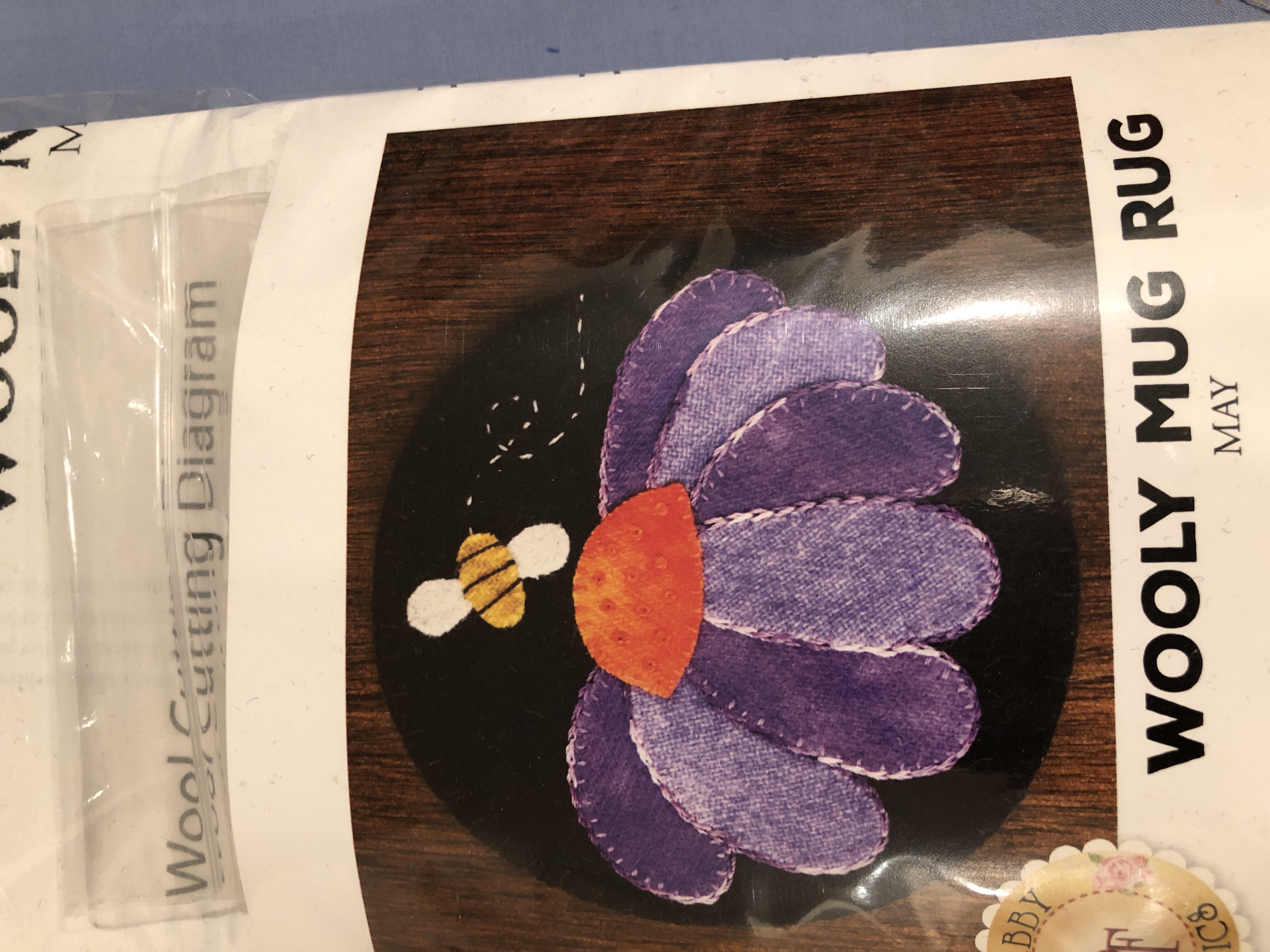 I also broke down and started another new project.  I just couldn't help myself!  I have been refraining myself really.  Sunday I pulled out my Tula Pink jelly roll and charm pack and started a new quilt.  I have about half the blocks sewn already.  It is a lot busier than I was thinking but the fabric is cute, bright, and fun.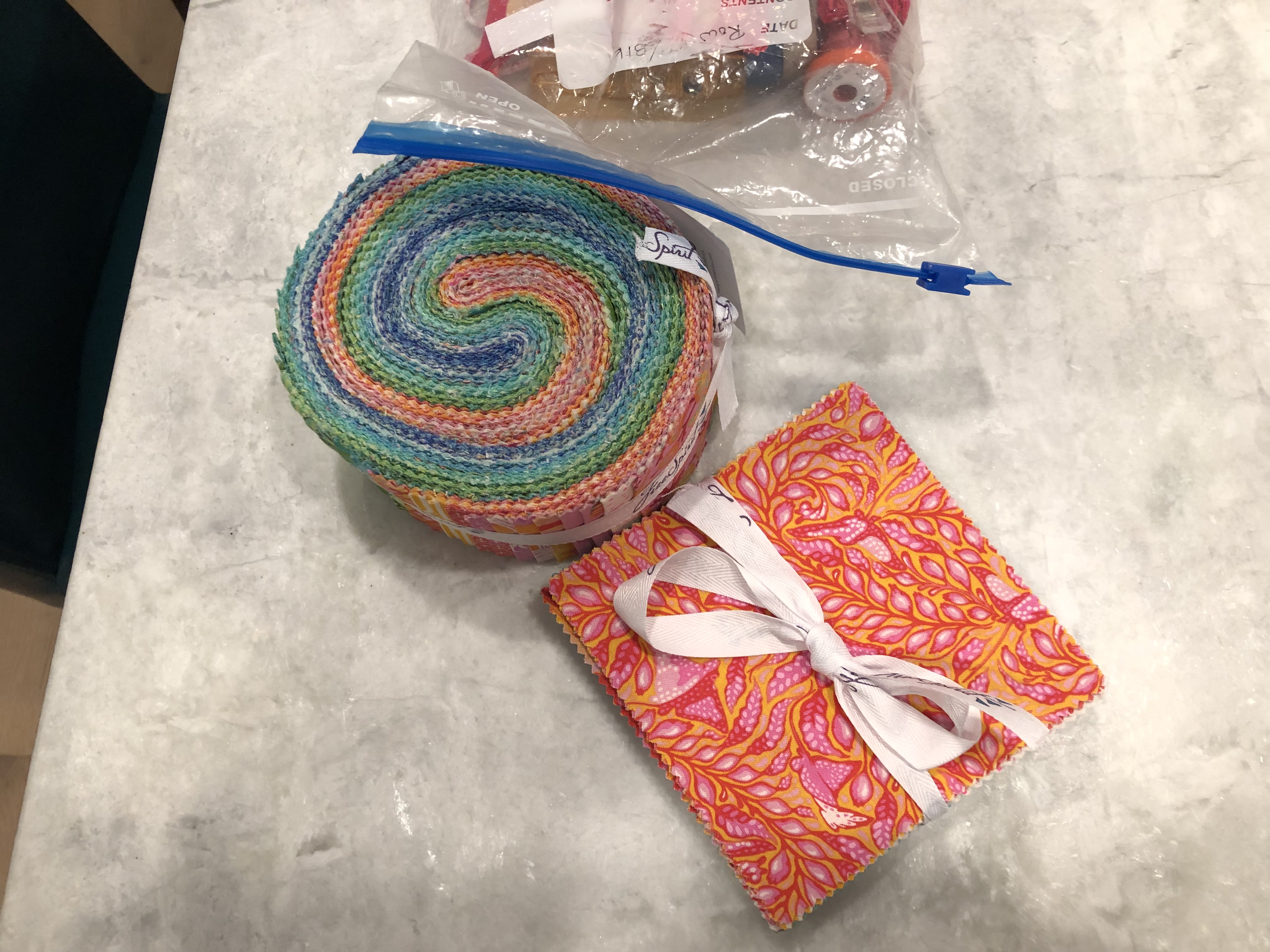 Saturday ended up to be a day of cutting.
February Table Glitz:  I cut my strips to make fence rail pink, red, cream place mats for February.  I am thinking I will make these ones reversible with the fence rail on the front and something totally different on the back.  I saw somewhere where someone did plain with applique outlines sewn down with the normally quilting for the front side.  I like the idea so I will try it out here with hearts.  The napkins are going to have be fairly neutral to go with both sides.  And who knows what the table runner will be.  We will have to see what fabric is left.
Quilters Planner 2019 Block of the Month:  I cut all the blocks for the Hexie Snowflake layout for the year.  Just need to sew February.  Because none of the colors are used really with the rest of the quilt, that leaves me the ability to utilize any leftover fabrics.  So I went ahead and used the pink and red already for the table glitz.  Only need to cut rest of background, borders, and binding.  Exciting…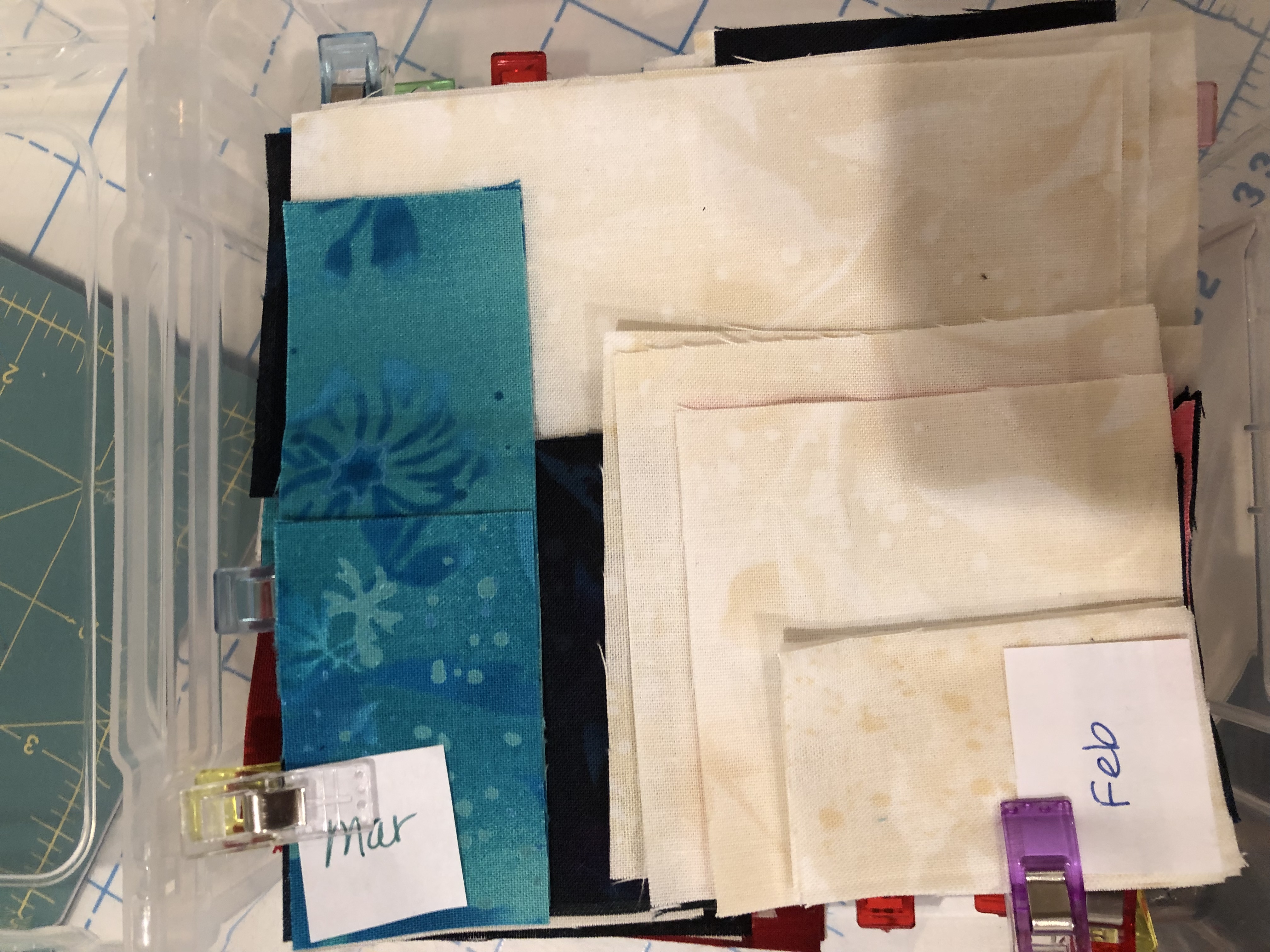 Farmers Wives EPP blocks:  I was supposed to cut three more of these, but I got distracted so I still need to do that.  But I did update my planner to include 15 minutes a day of hand sewing.  Someone else on Instagram started that and she is making great progress.  Plus that will probably help with my arthritis.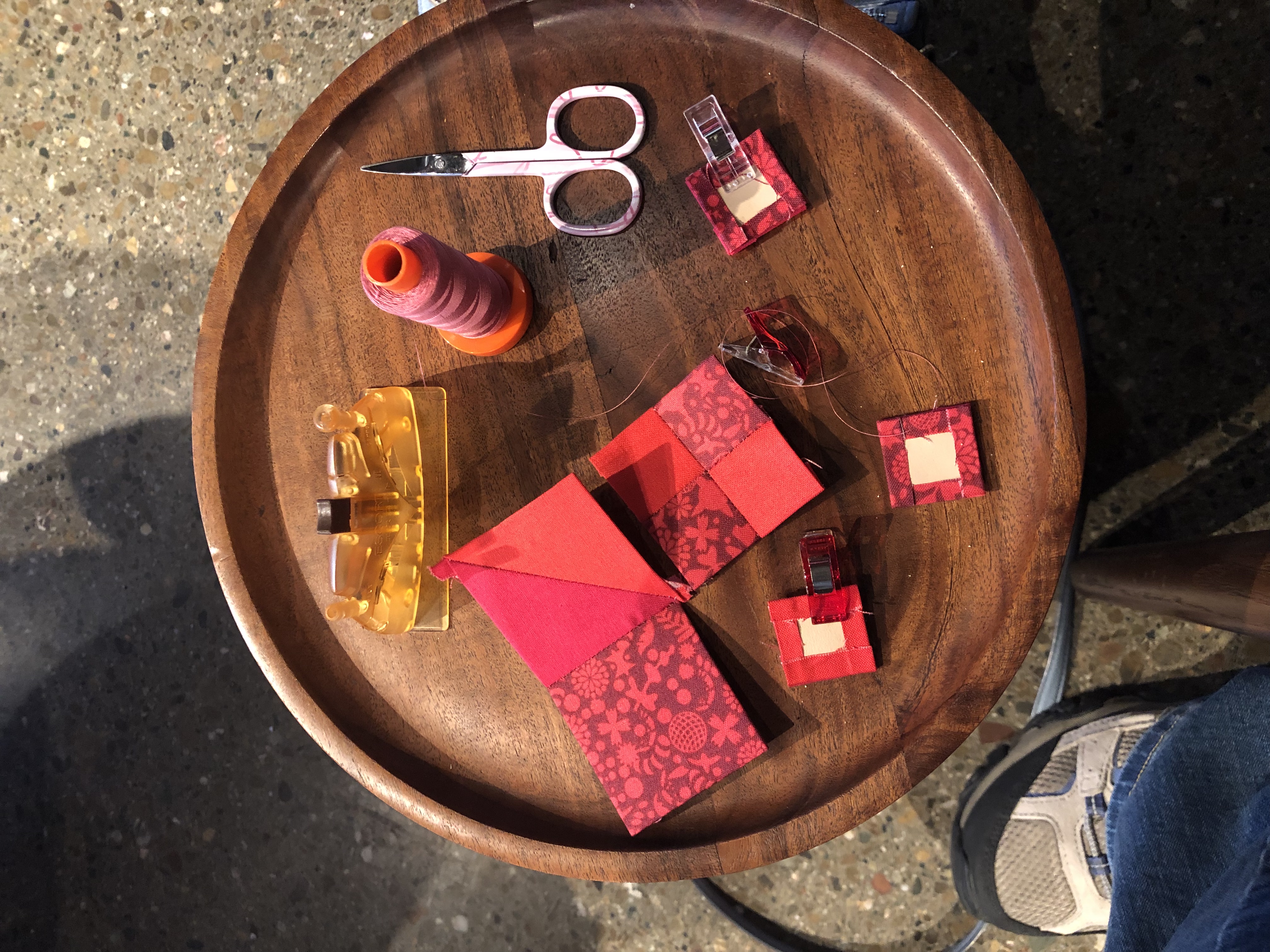 Miss Rosie Cake Mix Recipe #5:  Another one I just couldn't resist.  I haven't worked on it for a while and I have a goal to finish up 10 more blocks this quarter so I threw together the next colorway in my layer cake.  That ended up being 3 recipe cards (or 6 blocks).  I got them sewn, trimmed, and paper removed.  Just need to iron and put the blocks together.  I love the colors of this quilt.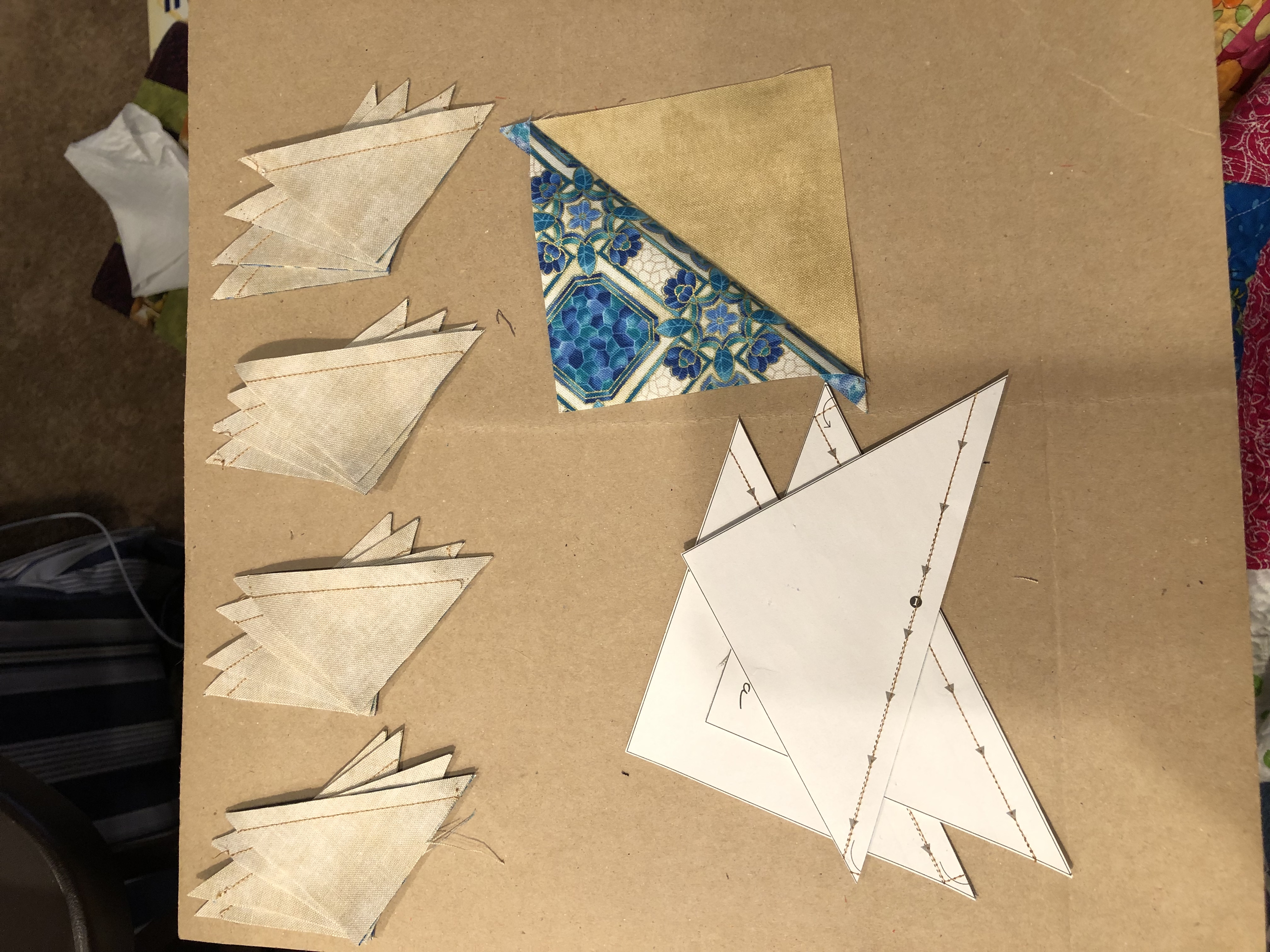 Enjoy the journey everyone,
Peggy Stockwell