I have joined in Elm Street Quilts #onemonthlygoal for January. While posting on Instagram, I saw the new designers and one of them is quilting Jet girl who has a #2018PlanningParty. Unfortunately, I missed her cut off for 2018 goals as it ended December 31st. So I decided to post those goals here. My #onemonthlygoal is to finish my brother Scott's quilt in January 2018 which includes adding borders, backing, quilting, and binding. Join me on this adventure for January. This is my main goal.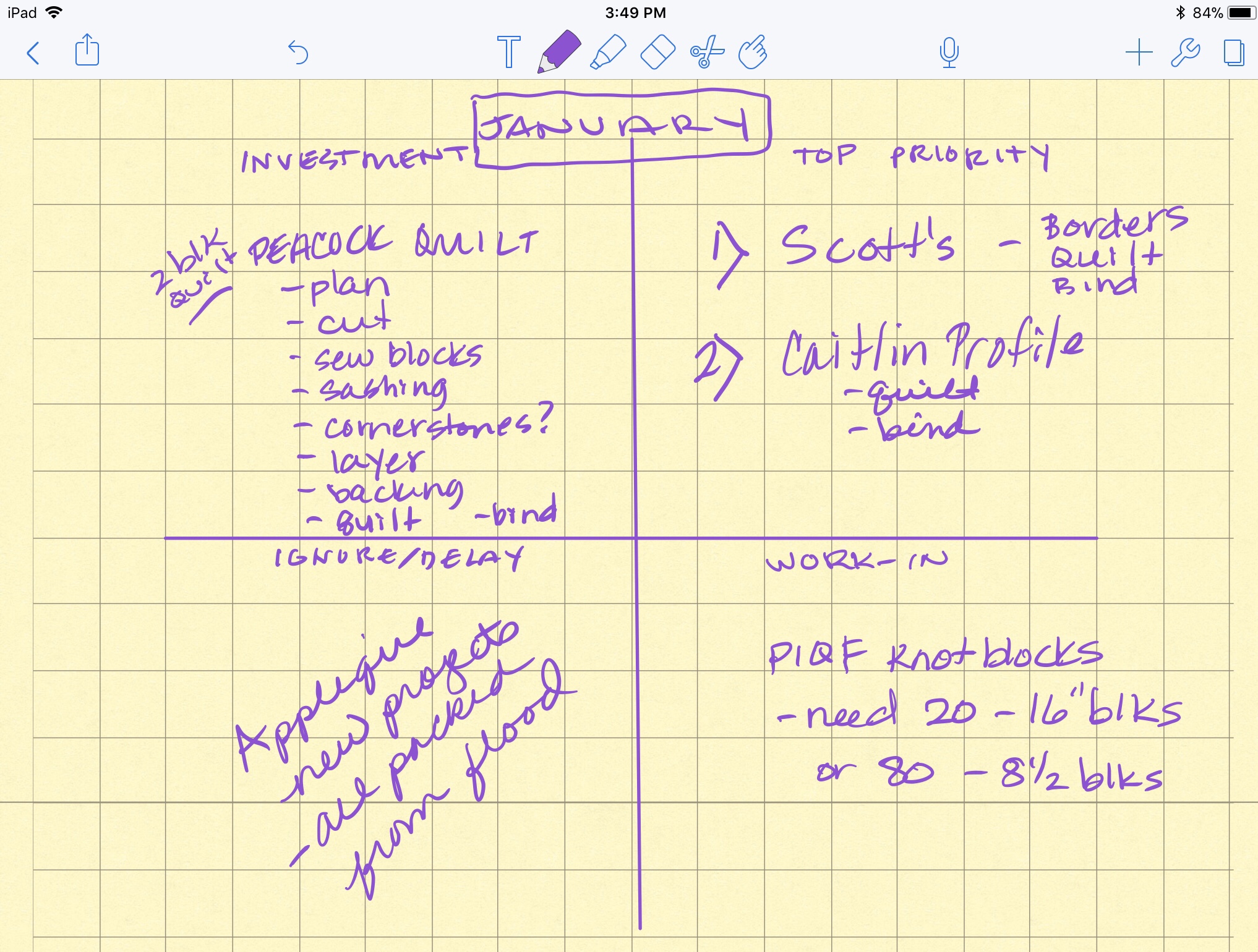 I also plan to finish quilting a quilt from PIQF class where we made a picture from hundreds of different colored squares of my daughter Caitlin that I started six years ago. In between, I will continue to piece my knot blocks from this years PIQF class and start planning and working on my Peacock Quilt (which I will have to rename)
2018 Quilt Goals
Unfinished Quilt tops to finish
Candy Rail
Luxe Race
Autumn
NYE 2010 Quilt
Jack Be Quick
Scott's Quilt
Rainbow log cabin
Princess quilt
Grace's minkee quilt
Caitlin's star quilt
Small Projects to finish
PIQF pixel Caitlin wall quilt
PIQF abstract landscape wall quilt
Bertie's All Through the Year Monthlies
Bertie's Cat wall quilt
McKenna Ryan Halloweenies
McKenna Ryan Snow Buds
Back Door Quilt Series
Table Runner
Blocks to finish
PIQF knot blocks
Plum/Gold batik log cabin
Amy Gibson quilt along blocks

Brights colorway
Earth colorway

Joann's monthly blocks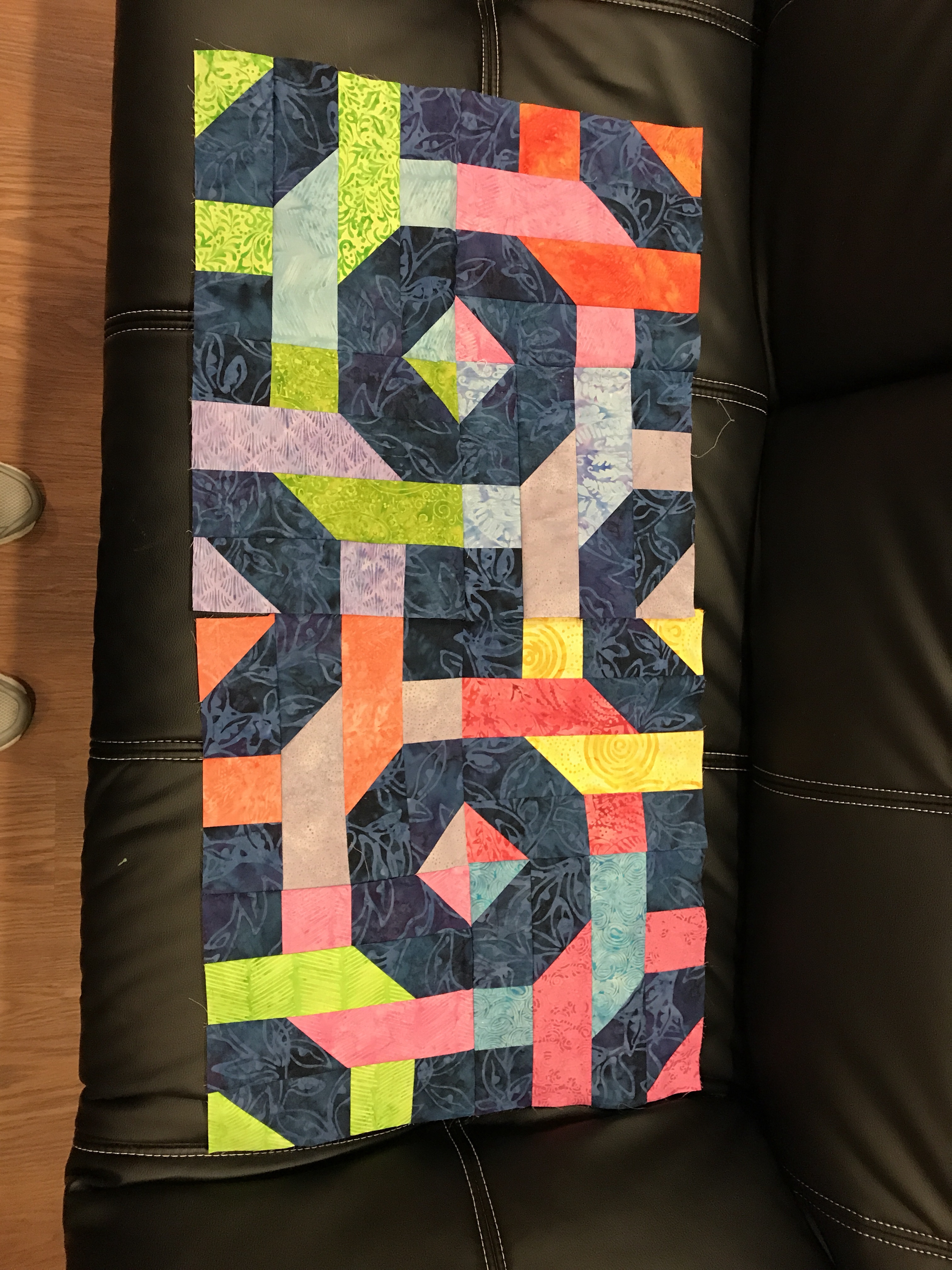 New Quilts
Laura baby quilt
Sunflower quilt
Peacock quilt
New Applique Projects
Bertie's Summer wall quilt
Kimberbell Bench pillows
New Skills
Long arm quilting
Fabric design
Blogging in wordpress
So let the 2018 quilting adventures start!